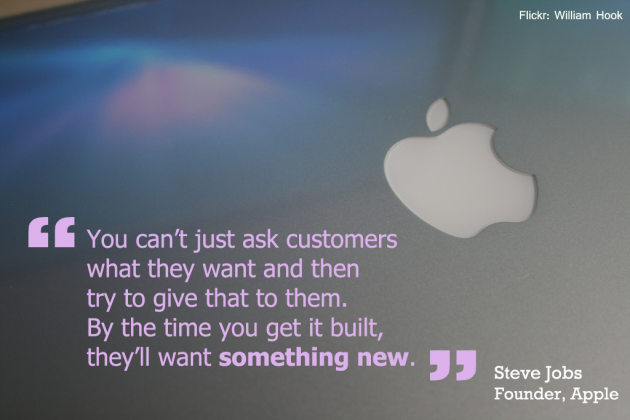 We have complied a list of 10 marketing quotes. Tweet these quotes by clicking on the twitter bubble.
"If you wait until there is another case study in your industry, you will be too late" – Seth Godin
"We're all learning here; the best listeners will end up the smartest." – Charlene Li & Josh Bernoff  
"Money follows passion—not the other way around." – David Garland
"The future of business is social." – Barry Libert
"Think like a customer" – Paul Gillin
"Smartphones are reinventing the connection between companies and their customers" – Rich Miner
"You want to invent new ideas, not new rules" – Dan Heath
"Marketers need to build digital relationships and reputation before closing a sale" – Chris Brogan
"Good-bye broadcast. Hello conversation" – Shel Israel
"Twitter is not technology. It's a conversation. And it's happening with or without you" – Charlene Li
Check Facebook for daily quotes of the day.

Related posts: