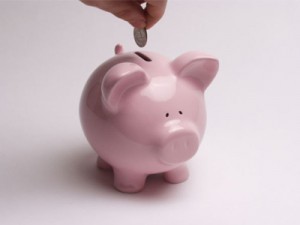 Every business, large or small, is established with the motive of profit-making. Successful businessmen have their own signature style of managing their business. Service or manufacturing, there is always scope for improvisation in order to increase the efficiency of the resources that would enhance a business's bottom line. However, charging a higher price for a product or service to your customers is certainly not the right way to enhance your profitability in the long run.
Profitability will come your way spontaneously when you rein in the operating cost of the business. Let us take a look at how small businesses can cut back on cost to achieve sustained profitability.
Check Your Inventory Levels
Inventory, whether in the form of raw material, work in progress or finished goods, needs you to lock in a considerable amount of funds. These funds could have been utilized somewhere else in a cost-effective manner. Furthermore, many businesses feel a need to borrow working capital loans from banks at varying interest rates. They fail to realize that they have sufficient funds, but are unable to manage them on their own. Adopting a budgeting method to forecast sales, plan production and distribution levels can help small businesses cut back on unnecessary carrying costs.
Make or Buy?
When it comes to manufacturing a good that requires assembly, the decision to make or buy has a significant impact on finances. Such firms must perform a cost-benefit analysis to decide whether to produce the component/components in-house or buy them from other manufacturers.
Job Work to Save Big Bucks
Job work is a popular trend among the engineering firms, where the product needs to go through a certain processes of painting, welding, polishing, etc. Instead of setting up in-house arrangements for such processes, you can get them done from the job workers on a process per product basis. You can save a lot of money in the long run with this idea, especially if the turnover is not high enough to sustain a gainful in-house setup.
HR Issues
Both overstaffing and understaffing are equally harmful to the health of your business. Having your own full-fledged HR department is not feasible either. You can outsource your staffing needs through an employment consultancy for a fee. Allow them to evaluate your manpower needs and suggest a tailored solution for your business.
ERP – The Backbone of Your Business
Have the right ERP solution to support all your business functions, right from production planning and sales to managing payments and receipts. An efficient ERP is like an investment that will earn you rich returns over several years to come. You can save money by introducing cloud computing to your business ERP. It would ensure faster access to data and better data points available for decision making process.
Keep Up With the Technological Developments
When technological advances occur, you might think there's no harm in continuing with your current set-up. But it will certainly impact your finances indirectly, by making you lose the edge against your competitors who produce better, faster and cheaper products. Your competitors can then pass along the benefits to their customers in the form of better prices. Discuss what the best solution would be for your business. Don't be left behind in the dust with technology.
Curtailing the redundant expenses can be the difference between continuity and collapse for your business. With an ever increasing competition and customer expectations, keeping a check on your business expenditure is the easiest way out.
No related posts.