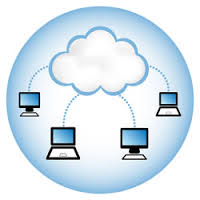 Cloud-storage is an ideal storage system for small businesses because of its cost-effectiveness and simplicity. Cloud data storage is necessary for all business sizes because data is securely stored in the cloud and can be accessed at any time, from anywhere. You're saving on physical space by not having to install an expensive data server box as well as only paying for the space used in the cloud. This helps keep your costs down. Here we take a look at the importance of cloud storage for your small and medium business.
File storage becomes easy- If you implement cloud computing at your business, you do not have to depend on your data servers to store and access all your business files. All that you'll need is wi-fi and secure login credentials. Even if you are on the move a lot, you can access the files from anywhere and at any time. Apart from that, you can give certain privileges to the most trusted employees where they can create, share or make changes to existing data.

Maximum safety- There is optimal protection for the files stored in the cloud servers. They are protected against natural disasters and theft.

Cloud storage is expandable- Storage space is limitless, allowing you to increase the space as per your requirement. Extra space is normally at an affordable cost.

Store anything and everything in the Cloud- It's not just business files and data you can store in the cloud, you can also store your favorite music and videos there.

Virtualize your applications- For instance, instead of buying invoicing software, try using a cloud based financial software of a reputed SaaS provider. This will free the space in your servers.
Sharing is the key feature of cloud storage- If you have remote employees, you can upload files to the cloud and give those employees access and necessary privilege to these files. This will do away with sending bulk emails and lead to more collaboration and sharing.

Auto-backup of your data is the perk of cloud storage- By implementing cloud computing for your business, you're relieved of having to back up your files daily. Cloud storage expedites the processes of data backup as a perfect assistant and also safeguards your data files.
Now you have to decide whether your small business needs cloud storage or not.
No related posts.