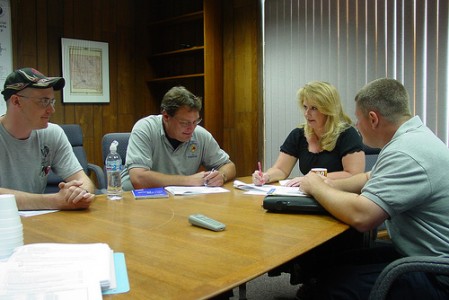 According to a survey conducted by the popular employment portal, Monster.com, reveals that over 80% of all employees are actively engaged in search of other employment. Top performers are seeking greener pastures. There may be a few who are ready to quit to start their own venture. These people are willing to take risks, even during these tough economic times. There are others who quit due to monetary benefits. As an employer, you should have a strong employment strategy in place. To hire a new staff to fill the void created by a good employee will be very expensive. The U.S. Department of Labor estimates that the cost of hiring a new employee will be somewhere between one-third to one-half of the employees pay and benefits.
Another worth mentioning is that, it is not all about the cost of interviewing, hiring, and training, the crucial point is when a good employee leaves it creates a ripple effect. Team members are left to shoulder the extra work of their teammate who left the firm. This can affect the productivity and efficiency of the team very badly. Another point worth mentioning is when you lose one good employee; you are in fact losing several clients/customers. It's important to try and keep the best employee to stay with you, or else things may go south.
Seven Steps to Ensure Retention of your Best Employees
Let the employee know that you care – One of the reasons for voluntary termination for most of the employees is because they feel that management does not care about their contribution. "It's absolutely clear that the reason people stay in jobs are the relationships that they have -primarily with their supervisor," says Irving Stackpole, president of Stackpole & Associates.
Understand the potential of your employees – As an employer, you need to identify the skill-sets and talents of your best employees. Ensure that their job descriptions match their skill-sets. Once you have identified the potential of the employees, give them adequate training so that they will be able to shoulder more responsibilities in the near future.
Awards and Incentives – Best employees are the ones who work efficiently and effectively. These employees have to be identified and recognized. Rewards and incentives will help motivate them to do their best. A great way to do so is display their name on the bulletin board where it's visible by everyone, give them a complementary gift card for dinner or movie/theater tickets. These things will be well appreciated by them.
Keep the best employees challenged – One thing that motivates some employees other than their paycheck is the challenges given to them. If you do not provide them the chance to be challenged, they are likely to leave your organization.
Provide adequate health insurance coverage - One of the reasons many employees stay put in an organization is the health care plans the employers provide them with. Once they realize the extra effort your company has put into protecting their family, they will want to stay with your company.
Treat your employees with respect – The morale of your employees will be affected if you do not give them their due respect. Reprimanding or criticizing them in the presence of their colleagues will create a negative effect on your employee. Be polite and do not forget to say "thank you" and "sorry" whenever the the occasion arises.
Conducive work atmosphere – Be courtesy towards all employees. In the long run, this will be reciprocated manifold.
It is not about the money, it is all about the relationship between the employee and employer that determines whether he/she should stay or not.
Flickr image by ICMA Photos
No related posts.