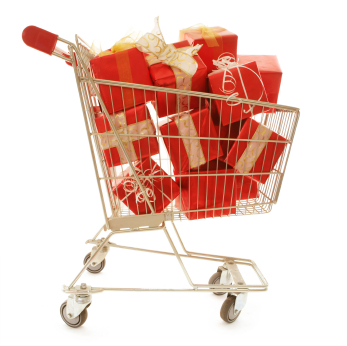 With just a few weeks away from Thanksgiving, Black Friday, and Cyber Monday, holiday season can be nerve wracking for many retail search marketers. Though holiday shopping is a favorite time of the year for consumers like you and me, the retail shops have a tough time coming out with an attractive campaign to lure consumers to their outlets. Statistical reports of National Consumer Council show that the around 40% of all retail sales take place between November and December every years. It is going to be the same this year too. Here are a few pointers that every retail search marketer should keep in mind to be a winner in the limited buying pool this holiday season.
Want to use a FREE Online Invoicing Tool? Check out Apptivo's Online Invoicing Software
Plan you Budget – October through January is the holiday season and during this period, retailers are on their toes. Remember, it is the period of highest demand, everything ranging from clothes to electronics items to food to anything that can be gifted to friends and family. The retailers should be able to make maximum profit during this season if they have their marketing plans and budgets in place. It is a fact that demand is uneven during the holiday season; therefore, budget accordingly after analyzing the previous year's sales. This will help you figure out how and where to invest your funds, bids and target accordingly.
Know your Online Buying Days – Remember that holiday seasons are the times when people look for special offers. You should be able to lure your customers to buy from your website on key shopping days such as Thanksgiving, Cyber Monday, Black Friday and so on by giving attractive holiday rebates or other offers. There are always a few who are not interested in giving holiday offers; they will lose out on the sales to those who give feature promotions. Offering free shipping can also be considered as an offer.
Time your Promotional Calendar – The success of any business is in the timing. It is important to match your promotional calendar to the Search execution. You need to know the number of shopping days in a holiday season. For instance, December 2010 had four full weekends; however, December 2011 has five full weekends. This will help you establish realistic goals so you would know what kind of sales to expect. It will also help you allocate your budget efficiently. You should also consider the shipping dates and the type of shipping required on the basis of the products you deal with.
Strategize your Mobile Commerce – The recent trend among online shoppers is to search for goods and services using their cell phones. The reports state that last year during the holiday season, there was a 300% increase in shopping related searches. Therefore, if you want a wonderful sales report this holiday season, make your presence known in the mobile search space. If you have a mobile optimized site, you can drive traffic there to increase the sales. Take advantage of mobile site links and they will increase the chances of promoting your seasonal offers. Mobile site links also increase the conversion rates by driving users to the other pages of your website.
Start Early and Finish Late – There are two types of holiday shoppers – ones who would want to start their shopping early and those who wait till the very very last minute. The reports exhibit that the latter type of shoppers are increasing significantly and the YOY (Year-over-Year) sales have taken a sharp upward curve in the recent years. The late shoppers expect promotional offers as well as rebate on shipping from retailers. Those retailers who are not ready for late season sales will lose business to their competitors.
Google research report shows that 71% of the people start their holiday shopping research at or the time of shopping during the month of October. The reports also tell us that before the holiday season begins, 50% of the consumers have already made their purchases. This means retailers should gear up for the holiday season as early as today and not wait until the beginning of November.
Related posts: