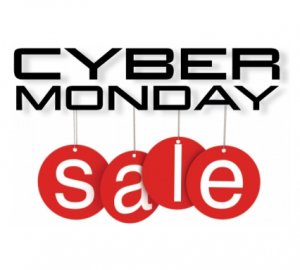 In the year 2013, Black Friday and Cyber Monday sales had increased by 15% and 18% respectively. This report was released by a trend tracking firm, ComScore. They also reported that there's a probability of a greater increase in the after Thanksgiving sales in 2014. It's the time of the year when you should get the most possible sales. Have you made the necessary preparation to meet the demands of your customers? It's the era of mobile browsing and shopping. It goes without saying that the sales happen through social referrals.  Here are a few things that merchants can do to get the most out of the weekend sales which heralds the holiday shopping season.
Is your website mobile compatible?

– If it is not then it's time that you work on mobilizing it. Many consumers will check it out with their friends and talk about it on social media to get some feedback reviews before they shop. This is all done in the comfort of the office, home or even in parks using smartphones or similar mobile devices. Therefore you have to optimize your website for mobile shopping. This will be the main channel for communication and shopping in the days to come.  IBM Digital Analytics Benchmark revealed that online sales have increased by 19.7 percent on Thanksgiving day 2013 compared to the 2012. The report also confirms that the online sales increased by 55.4 percent on Cyber Monday 2013 compared to the previous year.

Offer genuine discounts – Coordinate with the purchasing department to maintain your stock. You can slash the margins of some of the products to make it attractive and to lure customers your way. Consider this to be your advertising expense. The reason is even if some products are sold at the discounted rate, it will still be profitable.

Create an online presence – A Black Friday and Cyber Monday landing page should be added to your website. It's not necessary to have an elaborate Black Friday and Cyber Monday webpage. But put them in place in time for Google and Bing to index them. The report by "Think with Google" reveals that 30% of the shoppers begin their Christmas shopping before Halloween this year.

Create shopping and festival related content- This will help shoppers plan the shopping for the coming season. Have a blog and consider emailing it to all your email subscribers. Such content like holiday gift ideas, how to choose a gift for your parents, heartthrob and similar articles will generate traffic not just in 2014 but also for a couple of years to come.

Social networking- Maintain a Facebook page to connect with your customers and potential customers. This matters because these days, most of the sales happen through Facebook. It's become habitual for people to check the product out with their peers before buying anything. Interacting with the consumers is going to be the key to boost their confidence towards buying your products.
These two days are indeed a golden opportunity for businesses to achieve high amounts of sales. It is a good idea to brainstorm with your staff to come up with new, innovative and effective sales techniques and strategies. You do need to skillfully leverage your existing resources to maximize and boost sales.
No related posts.