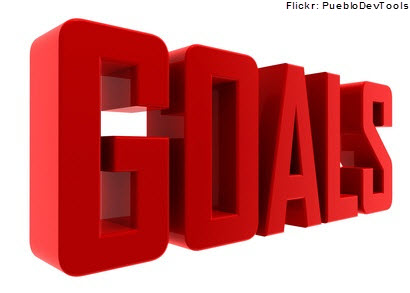 The time has started ticking to welcome 2012. It's another New Year,that brings with it new hopes, promises, dreams and goals. Small business owners, who have weathered tough times and economic challenges in 2011, are gearing up to face the New Year with new challenges and better business opportunities. And, what better way than to list out new business goals, so that you start working towards achieving the same.
In this post, we have a few small business owners, who have shared their Business Goals for 2012.
Candace Reese an Empowerment Speaker, Inspirational Coach, Executive Influencer and CEO Pundit
1. To optimize our global reach
2. To remain and improve upon being a company and strategists of value to our clientele
3. To provide even more unique resources to our clientele
4. To build more effective and purposeful relationships
5. To increase and set record revenues

Kathy McShane of Ladies Who Launch
1. Make my business scalable
2. Make it more lucrative
3. Run an event for women with 1,000 attendees
4. Continue to have amazing women speak at my events (I had Mika Brezenski last month)
5. Expand my service offerings
Tricia Kent, founder of Public Relation Divas and the VP for Love Gone Apparel,a trendy music-inspired clothing line founded by her 11-year old daughter
1. Increase sales
2. Increase social media traffic
3. Redesign website
4. Obtain retail partners
5. Design/print additional lines of apparel – we currently only have shirts for men and women
Robert Longley, an entrepreneur, has listed these business goals -
1. Clean out clutter and eliminate time wasters
2. Add passive sources of revenue
3. Automate tasks
4. Focus marketing
5. Create value first
If you have already defined your business goals for the coming year, do share them with us. We welcome your comments and feedback.
No related posts.