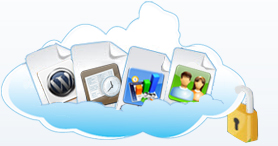 Whether you have been a lone warrior all your life or you are just starting out on your own as an independent consultant, you know it is important to build the right personal brand and have the right tools to do the job. At Apptivo we understand that you need
A project management tool that acts as your dashboard

A software that can easily send invoices, monitor them and accept payments

A software that tracks your hours – because time is money

A Customer Relationship Management (CRM) software that has all customer information in one place and

A web page that has information about you, your products and services, and client testimonials
That's where we step in with the Consultant's Suite – a 5-in 1 bundle designed for the Independent Consultant and freelancer.
What you get?
The Projects App
Good project management is essential to deliver a great service on-time, every time.  With Apptivo's Project App you can easily create projects, define milestones, and create a list of tasks that must be completed to make the project a success.   You can also define project templates to save time track, and even use your employee database to assign tasks to team members and assign a project manager.
The Timesheets App
The Timesheets App is the perfect tool you need to keep track of the hours you spend on each one of your clients' projects. You can generate a timesheet as often as you need and send it to the client for approval. The client can approve or reject the timesheets without the need for an Apptivo account. You can store these work timesheets online for future reference.
The Invoice App
The Invoices App creates professional looking electronic invoices that you can email, efax or print. You can send reminders, monitor your aging report and accept payment all in one place.
The Customers App
Record all customer information in one place. Classify contacts based on Markets or Market segments. Search and sort your customers by – location, size, rating – just about any parameter you choose. If you have salespeople you can even assign customers to them. You can even manage customer agreements from this app.
The WordPress App
Instantly build an online presence with a blog, website or a business page. It is absolutely easy to create and you can start posting immediately. With free themes you can make your webpage look spiffy in an instant. Upload case studies, pictures, your sales pitch and client testimonials and you have a great online marketing tool that can bring in business for you. And when you can access this blog through Apptivo's single sign-on you can have it interact with the other apps. Pull data from the Contact Us page into your Customers app. Publish online from the Project Management app – the possibilities are endless.
And yes, these Apps are absolutely FREE. No credit cards required, No hidden fees and definitely not just a trial offer. Sign up now to get started.
Related posts: