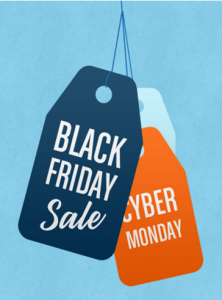 The first Monday after Thanksgiving Day is known as Cyber Monday. This year, it is on November 26, 2012. This is a day when e-commerce shops give some of the best and lucrative deals to attract the e-shoppers. The RetailMeNot report opines that online shopping will soar during the 2012 holidays. The potential e-shoppers will begin  showrooming ( showrooming is the term for inspecting merchandising in person in a store before purchasing it online either from the stores e-shop or from another online competitor) prior to November so that they can buy the goods online on Cyber Monday. Chief retail strategist Thom Blischok of Booz & Co. says that "What we do expect is a lot of 'showcasing' on Black Friday. Shoppers will check things out in stores, electronics especially, but then purchase online on the Monday after. Cyber Monday sales will explode this year." The reason is a sharp rise in smartphone-enabled shopping. Today, the consumers are using their smart phones for researching, browsing and price-comparing.  Therefore, you as a small business owner, have to actually rise up to the occasion if you want to reap profits through your online shops. Here we have put together a few tips on how to prepare for Cyber Monday.
How to Prepare for Cyber Monday
Test for your holiday traffic – Holiday is the time when you cannot afford to have your site crash. One of the ways to solve this problem is to run tests. You have to be prepared for the holiday traffic. Test for the amount of traffic you expect, and then add another 30% to it. This should help you prevent any major mishaps.
Work in tandem with your SAAS vendors and your internal technical team – As an online retailer, ensure that you integrate different system interfaces and also make sure your website is compatible with all browsers and are functioning smoothly. Also, ensure that your website is compatible with smartphones.
Boost your marketing initiatives – Social media networks play a vital role in driving your sales upwards. Try to exploit this avenue at the earliest as a part of your marketing strategy. Offer a variety of significant deals such as free shipping throughout the holiday season using various social channels.
Create a countdown calendar – Having a calendar and a to-do list is mandatory if you want to make Cyber Monday a success. Have a plan in place and set a timeline for achieving the milestones and try your level best to hit those marks. Ensure that you share this calendar with your team and also brainstorm with them to get ideas and suggestions.
Cyber Monday is quickly gaining importance among the online shoppers. Therefore retailers and e-tailers should have their Christmas campaigns and promotions in place before mid October. The reason is the potential consumers will carry out high levels of search during this period, though they make their purchase decisions much later. Also keep in mind that this year you should ensure that your website is smartphone compatible.
If we have missed out any of the tips, please share those with us.
Related posts: