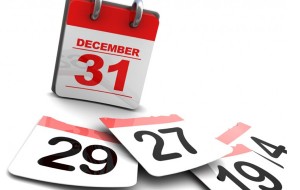 The year 2014 is around the corner. The small and medium business owners are busy trying to get their tax papers in place, analyzing the business performance, planning for the next year and the lists goes on. However, there are a few things every business owner has to do to take his business to the next level. Here is a short checklist to help you finish 2013 on a high note and momentum.
Keep the lines of communication open – Communication is the heart and soul of any small business. If communication between you and your staff, clients/customers or vendors break down, it can affect your business in a negative way. If there are any communication issues, solve them at the earliest.

It's the time to trim any useless expense from your budget – Trimming the fat means finding new cash within your existing budget. Scan through your expenses and you may find several charges that you can do without. For instance, cancel magazine subscriptions if you're not finding enough time to scan through it; stop monthly services that you can afford to do without or even terminating an inefficient employee.

Free up that extra mental energy by completing at least one incomplete project – There are times when we put aside certain things, thinking that they're not so important. However, these things are always at the back of our mind. For instance, clearing off the stack of paper on your table drawers or getting your vehicle serviced. Get it done, so you have a fresh start for the coming year.

Partner up with other small business owners in your vicinity – If your products or services are compatible with some of the businesses in your area, do not hesitate to partner up. It would mean a more creative and joint marketing effort. There are many ways of partnering up, choose ones that suit your business.

Investing in training or learning the latest technology – A sharpened and polished saw helps to complete the task faster. Upgrade your skills and that of your employees to take your business to the next level. Consider it as a wise investment.

Inspire your staff – This is not an easy task. However, you can inspire them by recognizing their hard work and giving them an opportunity to grow. The small things you do can create a big impact on your business.
If your business is not using cloud apps, this is the right time to implement them. Many of the basic accounts are offered free by many SaaS vendors. Try free apps before you buy the premium account. This will save you time, cut down on costs and take your business to the next level.
No related posts.