I maintain separate excel sheets for my clients which contain the work I have completed each day along with the hours I have put in. This is what I called my work time sheet. It was a tedious job to enter the hours and milestones in my timesheet at the end of each day. There were times when I used to procrastinate in entering times and thus incurred financial losses. Recently, one of my colleagues introduced me to Apptivo's Timesheets. I am amazed by this time tracking application which allows access to Apps such as project management and invoicing. These days, I am not only able to send my invoices (professional looking ones too) every Friday, but also able to keep track of the amount of time I've invested into each one of my clients.
Advantages of Timesheet Application
Easy to Use – Manual timesheets have given way to timesheet applications which makes the work easier for freelancers, remote workers, employees and the HR department. The reason being, time tracking software has made the process faster, easier and effective. Above all, if you are using a timesheet on the cloud, you can access it from anywhere at anytime.
Accuracy and timely submission – I personally hate lots of paperwork and making reports using MS Excel sheets. The timesheet app has made it convenient for freelancers, like me, to send timesheets to my clients promptly in order for no delay in payment.
Compilation and Analyses – Clients can see the amount of time reporting invested into each project by linking the project management app with the timesheet app. Some time tracking software also allows you to link the billing and invoicing apps. You have the function of analyzing the quality and quantity of time invested into each project.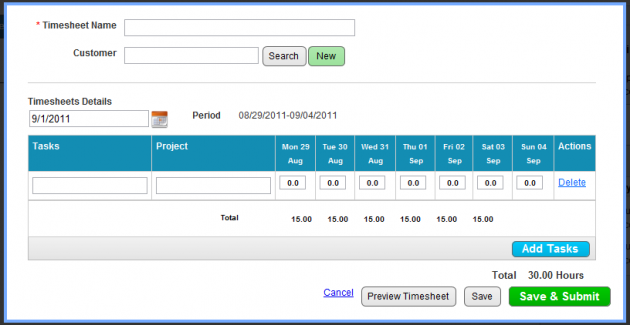 A good timesheet application will have the functionality of a to-do's list. This will help you prioritize your work; thereby making this application a wonderful time management software too.
The points mentioned above are from my own experience using a good time tracking software. Now it is your turn to decide whether you want to be relieved from the drudgery of manual timesheets or not.
Free Document Sharing made easy through Apptivo.
No related posts.