Invoicing the customers is often a nightmare for small businesses. No doubt it's a cumbersome task for those businesses who work with minimum number of employees. Again once the invoices land in the customer's mailbox, there is no guarantee that it will be paid on time. This can be very frustrating after you going an extra mile to provide a good service to your client. If the clients do not pay on time the success of a business will also be hindered due to lack of liquid cash. A study by PYMTS, showed that 46 percent of SMBs admitted late payments was frustrating. Calling your customer frequently or regularly checking your mailbox is not the best way to handle this condition. You need to know there are ways to get your customers pay their bills on time.
Give discounts and incentives
Rewarding your clients with discounts when they pay on time or early will encourage them to ensure that your payments are not delayed. The incentives or discounts that you announce should excite the client but should not eat into your profits. Many clients respond to positive reinforcement.
Don't hesitate to ask add a late fee for late payments
A negative reinforcement tactic, is something that you need to use as a last resort. Some clients react to only penalties. Here also be careful and not charge a huge amount as late fee. It should be a small sum that sends the message that you do not agree with late payments and at the same time you shouldn't lose the client.
Flexibility in payment terms
You can ask the client when would be his convenient time to make the payment and his mode of payment. This will not only ensure that clients will pay on time but also create a bond between you and the customer.
Electronic invoicing process
Times have changed, instead of sending paper invoices, small businesses have to automate their invoicing process. When you send an online invoice with the option of making payments online, it will remind the client to make payments on time. Many online invoices allow a client to see the number of hours that you have billed him and at what rate and also the milestones reached for the projects. So there is a transparency in your dealings.
Recurring billing
There are times when you do not remember to keep track of the date of invoicing your customers. It will upset the payment cycle for the customer if the billing dates are different. Therefore, it's advisable to stick to a certain date for sending your invoice. For this, you should partner with a reputed recurring online invoicing system.
Get it in writing
Before commencing the work with a new client or while renewing a contract with an old client, state the terms for payment and document the same. This will ensure that there is no misunderstanding about the date of payment and the payment mode.
Change your payment cycle
Consider invoicing your customer twice a month or even weekly instead of monthly. This ensure that you get your payments on time and the customers would not have to pay a large sum at one time.
As a small business owner you need to be disciplined enough and send out invoices on time. Also send reminders at regular intervals so the client pays you. Automating your invoicing process, is the best solution to get paid on time. Again, ensure you create a good working customer relationship with all your customers.
To know more about the invoicing features, Join this free webinar!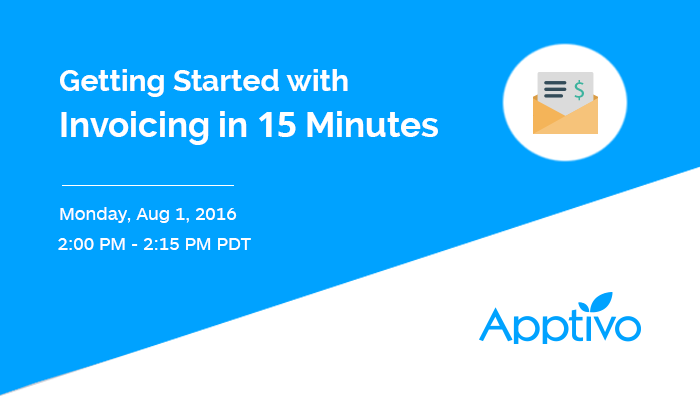 Related posts: