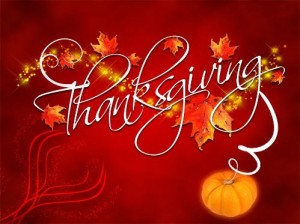 Thanksgiving is just around the corner; between Thanksgiving and New-Year we have Black Friday, Small Business Saturday and Cyber Monday which help to grow our business during the holiday season. The holidays are approaching and as a small business owner you have to get ready for the rush. Though getting prepared for the holiday rush is a major thing, you need not panic if you have a plan in place. A bit of creativity and planning will help you focus on your business during the festival season. Remember that serious holiday shoppers begin looking out for gifts with the onset of November. Therefore, it is would be a good idea to start stocking up on inventory and preparing your holiday promotions. Here we have put together a few tips to help you get ready for the rush.
Five Tips to Get Your Business Ready for the Holiday Season Rush
Have a marketing strategy in place – Whether you have a physical business or an online business, or both it is wise to have a holiday marketing strategy in place. This will not only take the business to the next level but also give you an opportunity to grab all the advantages that come your way.
Know the trends- To give your business a leg up, you should know what's hot in your industry. It is during the holiday season that the customers not only pick up the must-have items but also are willing to try new products. One of the ways to find that out is by talking to your regular customers.
Begin the hiring process for seasonal help- Remember that it is a holiday rush and you would want to hire extra help. Ensure that you hire enthusiastic people who have customer service skills. It is always better to start early before they are pecked off by your competitors.
Test your holiday promotions before they go live – Planning promotions is not about giving a discount. You can offer free gift wrapping, exchange policies, have several fun events at your location and so on. Your promotions should be such that it gives your loyal and potential customers a reason to visit your business. Consider offering free shipping as an incentive. This is sure to attract a lot of holiday shoppers.
Add a thank you note or holiday promotional coupons – Promote your product online and other wise by giving away gift coupons to your customers. This will build brand loyalty and also differentiate your business from that of others. Have special offers and incentives exclusively for senior citizens.
The others things that need to be taken care of are your shelve displays and decorations. Do not forget to give them the last minute finishing touches. Plan for extended shop hours. However, you have ample stock and workers to support you through the holiday season. One last point that is worth mentioning is, take a little time out for yourself so you don't get burnt out with all the preparation for the holiday rush.
Related posts: