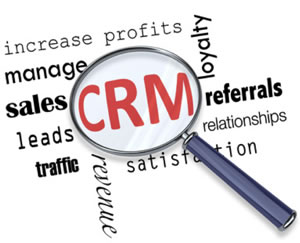 In all businesses customer is king. Today many CRM tools are available which are designed to better service existing customers as well as attract new ones. It is highly recommended that you use a quality CRM tool to leverage state-of-the-art technology and automate business processes.
However, there are many CRM products available in the market. Some of them make tall claims or are   exorbitant in terms of price. If you are a first time purchaser you may feel a bit confused. We look at some factors to help you narrow down your search for the best CRM software.
Easy to use
The software should be easy and simple to use. Then the learning curve would be short and more people in your organization can use the software.
Suitability
Do not be dazzled by the marketing literature of CRM software available in the market. The important thing is whether you really require it and whether the tool is suitable to your firm's unique requirements.
Scalability
Today your business may be small. But tomorrow it may grow to become a large entity. The desirable CRM should be scalable. Buying another CRM tool later will require extra investment in terms of time, training employees and money.
Latest Technology
Do research and compare the existing CRM software in the market. The software should give your firm an edge over competitors.
Features
Make a list of all things that you desire from the CRM tool. The software should meet all the customer related functional requirements in your organization.
Affordability
Ask yourself what is the ROI on purchasing the software. How soon will you benefit and by how much?
Test extensively before purchasing
Some CRM software can be used free for a limited period. Try out different CRM software and finalize the one which best satisfies your specific requirements.
Do a background check
Ask for references from the CRM firm of customers who are presently using their software. Also check with your friends and acquaintances and see what CRM software they're using. You will benefit from their experience and will know which CRM software provides the best of what you're looking for.
Customization
Every business organization is different. You should have the ability to customize the CRM software to meet your specific and unique business needs.
Using CRM software is both necessary and beneficial. Be patient and you will reap tangible benefits by harnessing this effective tool.
Related posts: