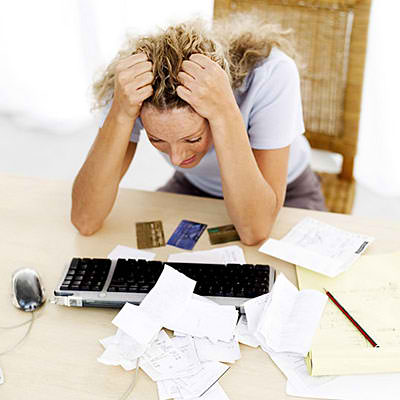 When you extend credit to a customer you are assuming they will pay the amount owed in the agreed upon time, which is commonly 30 days. If payments do not arrive you should not hesitate to immediately follow up either via phone or email sending a reminder that payment is due. Late payment is likely caused by deliberately stalling or procrastinating and without a reminder, your purchase invoice could find itself deeper in the pile.
The longer you delay chasing after a late or absent payment the less likely you are to receive the payment. As a freelancer you do not want to find yourself in a position of continuing to work for a client while they promise payment. If you suspect there may be financial problems that are delaying your payment, be especially diligent about trying to collect the outstanding amount as soon as possible.
Want to use a FREE Online Invoicing Tool? Check out Apptivo's Online Invoice Software
As a freelancer you should exercise caution in extending credit. Rather than extending credit for the entire project you might ask your client to pay 50% up front and 50% upon completion. This is a good compromise for both parties who will share the risk equally.

If your client continues to order more work but has not paid invoices already generated, be frank with them and tell them you will not be able to do any further work until all invoices that are due have been paid. You always have the option of taking the person to small claims court or filing a claim with a local credit collection agency.

When you are attempting to collect from a client who has not paid a due invoice you may have more luck if you send a detailed statement or an aging report to the accounts department. The statement should include the

billing invoice


date and number, a description of the work done, and the amount of the invoice. At the bottom should be the total due for all outstanding invoices.

One way to create incentive to pay invoices that are overdue is to charge interest or a penalty for being late. Your invoices should clearly state the time period for invoices to be due. For example, payment due upon receipt of invoice or payment due within 30 days of receipt. It should also clearly state what the interest will be for overdue invoices.

If payment is not forthcoming because the company has gone into bankruptcy or been liquidated, you will become a creditor and be entitled to so many pennies on the dollar. There is actually very little chance you will receive payment if this occurs.
Here are some resources you could check out
Dealing with Late Payments from Customers. Maintaining a smooth cash flow is essential to the success of any business.
Q and A with Martin Dunne of Sayers Butterworth Chartered Accountants about how late payments can affect your business and what you can do about it.
Tips for dealing with late payments effectively.
Tips from a Small Business Owner – the most effective way to deal with late payments or absent payments, which affect your business cash flow
Stay on top of overdue invoices, send automated reminders and more with Apptivo's Invoice App

Related posts: