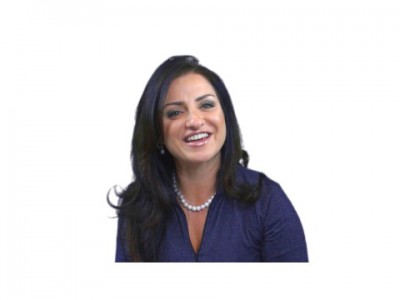 We were lucky enough to have the opportunity to interview the CEO of CorpNet.com, Nellie Akalp. As a small business herself, she structured her business to help other small business succeed. She has formed over 100,000 LLCs in her career and can be called an expert in the business formation process. Learn more on how you should structure your business:

Maggy [Apptivo]: What is a business structure? Why is it important?
Nellie: Forming a business structure is an integral part of starting a new successful business venture. If a formal structure for a new business is not created many problems can arise and the growth of that business can be stunted.
It is important to choose a business structure because it will impact the taxes you pay, your ability to raise capitol, how much paperwork you'll have to contend with, and most of all, the personal liability you face.
Track Sales Leads for FREE using Apptivo's Leads App
Maggy [Apptivo]: What are the most common types of business structures in the US?
Nellie: While circumstances vary among individuals and individual businesses, the three most common types of business structures I typically work with are: The LLC, The S Corp and the C Corp.
Here are a bit about each:
The LLC is great for startups that want the liability protection, but prefer minimal formality and paperwork.
The S Corporation is a pass-through entity for federal taxes (like the LLC). It should be used by startups that will make a profit soon after incorporation…and that profit will be distributed to the shareholders.
The C Corporation files its own tax report. It should be selected by those startups who plan to reinvest profits back into the company or seek funding from a VC.
Maggy [Apptivo]: What should a startup keep in mind when choosing a business structure?
Nellie: A startup should choose a business structure that best fits their needs. The LLC is a very hot formation with the startup community now sine owners of an LLC jointly own and manage the business, and share the profits. Like a corporation, the LLC is a separate legal entity so it can sue and be sued and it can own property, but the individual owners are shielded from personal liability.
All in all, the LLC is ideal for startups that don't want or need much formality, but still want legal protection.
Maggy [Apptivo]: What advice do you have for startups that might have chosen the wrong business structure previously?
Nellie: For startups that choose the wrong business entity, not to worry, you can always change or convert the business structure down the line at any time.  In most states, this would be done by filing a conversion converting the entity from one business type to another; in states that do not offer conversions, you can imply dissolve your current biz structure and set up the correct one.
Maggy [Apptivo]: What is the one most important advice for startups when choosing a business structure?
Nellie: My most important advice for startups when choosing a business structure is to do it! Over the years I've had countless conversations with startups who argue that they don't want to incorporate because they want to stay small. They assume that adding an "Inc." or "LLC" after their name means they have to trade in their flip flops for a power suit. In reality, however, there is no reason that the business culture and identity needs to be linked with your business' legal formation.
The business formation really brings in protection for personal assets and tax benefits – so it needs to be done for a company to grow and be successful.
Maggy [Apptivo]: Which business structure should be avoided by startups?
Nellie: Generally speaking startups should consider the LLC or the S-Corporation (if they can meet the qualifications of the S-corp); the C-Corporation, if it can be avoided, is not ideal for start-ups due to its double taxation feature.
If you would like to learn about how to incorporate or structure your business, please visit CorpNet.com for more info.
No related posts.