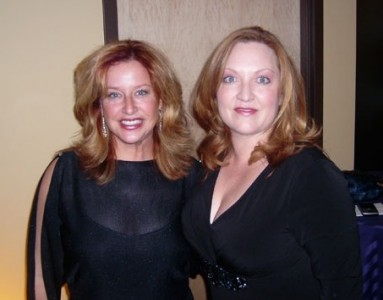 "Sometimes there is an easy road and a hard road, and the hard road may be the one that leads you to where you are going." Birame Sock (CEO Third Solutions & 2010 Cartier Women's Initiative Awards Laureate for North America). The Women's Forum Global Meeting 2011 that was held in Deauville, France commenced with a message that you cannot achieve success without a fighting spirit, creative thinking and continuous persistence.
Story of Ayuda Management Corporation
Maria Vogt, CEO and President of Ayuda Management Corporation in Broomfield, Colorado, were chosen as one of the top ten women entrepreneurs in 2010. That same year Ayuda was included in Inc. Magazine's 5000 list of fastest-growing private companies in America.
In the year 2002, she founded Velez Management Corporation, a construction contracting business. In 2006, she collaborated with Sonya Yungeberg to take her business to the next level. "She's made the difference in our company," Vogt says. Yungeberg became her business partner, the second employee by 2007. The name of the company was changed to Ayuda Management. Ayuda Management Corporation has been a Better Business Bureau (BBB) accredited organization since July 2011.
Today, the firm is a premier service provider in the field of construction. Other services provided include environmental remediation and construction management. Ayuda is a client focused organization that built its business through referrals and repeat business from its existing client business. "Despite having to wait on weather to pass and an abnormally high number of rain events and additionally running into an unforeseen surface challenge, Ayuda was able to overcome the adversity and complete all project tasks either on-time or ahead of schedule," says Ken Kebbell, Chief, HTRW Branch, USACE Tulsa District.

Some of its esteemed clients include NAVFAC Midwest, Zurich National, US Department of Homeland Security, Federal Protective Service, USACE Tulsa District and USACE Omaha District. In 2011, Ayuda was listed among the top 50 Minority owned companies by Colorado Business Magazine. It was also ranked among the top 100 woman-owned companies the same year. Maria Vogt was acknowledged as the Business Woman of the Year by Denver Hispanic Chamber of Commerce, while Sonya Yungeberg was listed by Denver Business Journal as one of the entrepreneurs under the age of 40.
June last year, Ayuda Management Corporation was endowed with the Multiple Award Task Order Contract (MATOC) for its unique designs/builds and construction services in Colorado and Wyoming. 2010-2011 revenue grossed approximately $25 million. In 2010, Ayuda grabbed one of three Indefinite Delivery type Contracts with a maximum value of $15 million. It has been ranked as one the largest U.S. Hispanic owned companies by Hispanic Business Magazine.
This is the story of not just one, but two women entrepreneurs who wanted to take on the financial risk and give back to their community and nation. There are many women in business who have been able to succeed in their own way. Women entrepreneurs are slowly moving out their home based businesses to areas which were once male dominated.
No related posts.