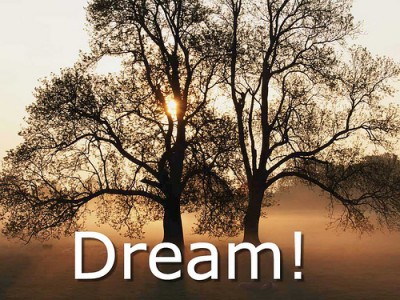 It is the dream of many to become their own boss. Aspiring entrepreneurs see other small business owners becoming successful and think of starting their own ventures and making it big. Many of us see only the pot of gold at the end of the rainbow. However, the realities of starting up a small-medium business are dwarfed by myths. The reason small businesses close down after a couple of years is because they were not able to meet the challenges of the real business world. To save your time and money, we have put together a few points that will help you make smart decisions for your business.
Small Business Myths Busted
Myth: I can spend more time with my family
Fact: You will start to feel that 24 hrs in a day is not enough. As a start up owner, you have to put in a minimum of 18 to 20 hours in a day if you want to succeed. Keep in mind, a start up is very time consuming.
Myth: The federal government has set up grants for start ups

Fact: The government does not fund any business directly. They have special grant programs for veterans, minorities or people with disabilities. However, to be eligible for these funds, you need to meet certain requirements. Beware of the firms/institutions who claim they will be able to assist you in getting government funds.
Myth: I can obtain a loan from SBA (Small Business Administration)
Fact: You are wrong. SBA is an independent government agency which advises people on three types of loan programs that will benefit small business owners. It is not a lending institution and does not lend money to small business. The three loan programs under SBA include 7(a) loans, 504 loans and micro-loans or 7(m) loans. To obtain these loans, you must meet a certain criteria; such as your credit score.
Myth: A business plan is not necessary because I know what to do/ there is no bank loan involved
Fact: You need a business plan. It will give you a clear picture about your mission, your budget and strategies for your business. Above all, if you want to apply for a loan in the future, banks will ask for your business plan.
Myth: You can approach Venture capitalist for funding your start up business
Fact: Not a bad idea. However, your business must be a minimum of 2 to 3 years old and have a good track record. Above all, you should have a solid business plan and your venture should show potential future growth.
Myth: There is no need to register my business, it is very small
Fact: Whether your business is very small or small, you should register it. To legalize your business and to pay your taxes, you should register your business. By doing so, you are creating an identity for your business.
Myth: People will buy my products/services
Fact: They will. However, you need to market and advertise your goods and services. You should know who your target market is, done your market research and priced your products to be competitive. There are many factors that go into marketing and advertising. You need to have a good plan and fix your budget accordingly.
Fact: Sorry to tell you, you are wrong. As a business owner, it will take a couple of years before you can take a substantial amount as your salary. Cash flow is the key to any business. Hence, in the first few years, you may have to pump in money into your company. This is where you need to have a solid business plan and marketing strategy.
Myth: Being an expert I will breakeven in the first year.
Fact: Starting a business in your niche area does not mean that you make profit in the first year. Making a profit at the same time as creating a unique brand is a lot harder said than done. There is a lot of hard work and factors involved. Some of the factors are customer preferences, market forces and economic conditions. To get your business on a steady ground it will take years and a lot of reinvestment.
Fantasizing about starting a business is wonderful. However, in reality it takes a lot of hard work and planning to make your big dream come true. If you still want to be an entrepreneur, give yourself a chance to chase your heart's desire.
Flickr image by Melody Campbell
No related posts.