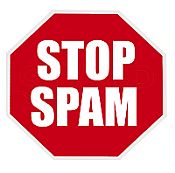 Sometimes, the mails which are sent from Apptivo might get blocked by the mail recipient's spam filters. This happens very rarely, but to make sure that all your mails are delivered correctly we recommend the following steps.
Go to your Domain's DNS control Panel (Available in Godaddy. If your hosting company does not provide such a control panel, contact your hosting company for assistance)
Navigate to TXT (text) section and choose "Add new SPF record"
In the Inbound section enable "All inbound servers may send mail" and "Exclude all hosts not specified here"
Navigate to Outsourced or Third Party servers section of the control panel and add "eservices.apptivo.com" to the list of outsourced/third party servers
Save your settings and note down the final SPF record which should be something like "v=spf1 mx include:eservices.apptivo.com -all"
If you have followed these steps, all the mails you send in the future will be delivered without any issues.
Note: Once you are done with the above settings, you can verify your SPF record at www.kitterman.com/spf/validate.html
No related posts.