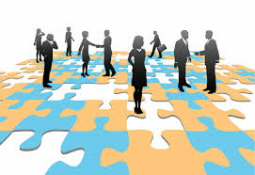 With the New Year around the corner, you as an entrepreneur would have already made your resolutions, strategies and other relevant plans to take your business to the next level. There are many who would be planning to venture into business and those who would like to diversify their business. There are many small business events that give an insight into various businesses. These events happen throughout the year and are considered to be the right place to get an idea about the latest developments and trends in a particular industry, and the demand for the concerned product. These events bring likeminded people together, therefore it is a great way of meeting and networking.  Some of these events are held online in the form of webinars and podcasts. Here your only requirement would be a desktop/laptop, high speed Internet and a good set of speakers. Here we have put together some of the most important events that will be held between January through March 2015.
Date: January 13, 2015
Name of the event: Getting Naked for Our Clients
Location: Webinar
URL: www.onlinecompliancepanel.com/ecommerce/webinar~product_id=500632LIVE?expDate=CH_PRISCILLA_NUNN_JAN13_DEC01
This event is a webinar. It can be attended by those business consultants and service providers who have the fear of losing the business. The event gives you tips on how to focus on your business, how to handle your clients and become a better businessman. It's a paid event.
Date : January 13,2015
Name of the event: BBB Workshop: Keep Your Business Healthy
Location: New York
URL: www.nycharities.org/events/EventLevels.aspx?ETID=7745
This event is hosted by the Education and Research Foundation of the Better Business Bureau of Metropolitan New York. The small business owners and experts from the health care industry will meet to network and discuss the issues such as subsidies, health insurances and so on. You have to pay $15 for attending this event.
Date: January 14,2015
Name of the event: Complementary Sales Training Workshop in Central New Jersey
Location: New Jersey
URL: www.shulman.sandler.com/salestrainingworkshop
The seminar aims to give an insight into how to increase revenue through strong marketing and sales strategies. It is an appropriate event for the sales manager of a small business to attend. You have to register for this event.
Date: January 15, 2015
Name of the event: Small Business Expo 2015 – Miami
Location:  Miami, FL
URL: www.thesmallbusinessexpo.com/miami
This event is held annually across United States and is considered to be a largest business-to-business networking in the country. This year it will be held at Miami Beach Convention Center. Registration is free. Webinar is also available for those who cannot physically make it to the event.
Date: February 03-04, 2015, February 24-25, 2015
Name of the event: 15th Annual Talent Management Strategies Conference
Location:  on the former dates venue is in New York, the latter dates event will be held in San Diego, CA
URL: www.uschamber.com/event/americas-small-business-summit-2015
The event is designed for human resource and talent management professionals. The participants will understand how to use social platforms in their processes to engage talents. The seminar will provide an insight into how to leverage technology and integrate social media in HR systems.
Date: March 9-11, 2015
Name of the event: 12th Annual Executive Coaching
Location:  Times Square, New York
URL: pages.conference-board.org/B87015ExecCoachingEvvnt.html
This event is aimed at those who want to enhance their leadership qualities. The workshop will give an insight into how through coaching  you can create a company culture, boost the level of performance of the employees and how to meet to business demands and gear up to meet the challenges.
If we have missed out on a few events, please do not hesitate to add it on our comments section.
No related posts.