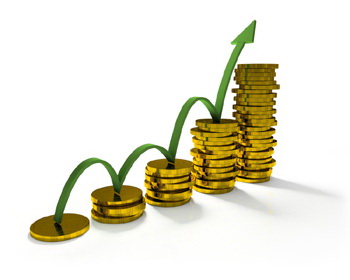 Financial planning is a must for every individual – be it to run your day-to-day life or your business. When we say business, financial planning should be accorded top priority to weather uncertain times and also to survive times of recession.
A proper business plan, a detailed research about your potential investors, having contingency plans in place in the event things go wrong will surely help you in your financial planning.
For an entrepreneur planning to launch a start-up, it is very important to develop a strong and realistic business plan. "You should take time to really do the homework and know what you are getting yourself into is imperative. In the process of building the business, this tool serves as a guide for how to take the next steps and it keeps you focused and grounded," says Kim Giangrande, a Strategic Human Resource professional, associated with IntuitiveHR.

The same rule applies to raising funds to run the business. "I think that a lot of entrepreneurs right now, especially the ones that have raised angel rounds, should be very aware that they have a runway, which means they have a year or so to either produce significant revenue or need to raise money again. If the recession continues or worsens, a wise entrepreneur would plan for the event of not raising that second round of funding at the end of the runway," adds Kimberly Dillon, Founder, House of Mikko.
Offering a few tips on financial planning, Sissi from Boozbucks.com, a start-up company based in New York, advices to keep the keep the costs down. As a start-up, you need great exposure and a lot of work has to be done. At Boozbucks.com, we keep our labour cost low by bringing a few interns on board and reach out to friends to get people talk about us. We also keep our operation cost down by maximizing the efficiency," Sissi adds.
Want a FREE Project Management tool? Check out Apptivo's Project Management
According to Nancy D. Butler of Butler Communications, the difference between a successful business during lean times and one that significantly struggles can come down to a few key issues.
"When things are going really well, some companies have a tendency to be more lenient with budgeting and other business guidelines. When things get tight they can be forced to re-assess how they have been managing the business. Instead of waiting for that to happen, successful businesses streamline operations, put better systems and business guidelines in place and run a more efficient and effective business on an on-going basis and not just when it is required. So as you start out, be sure to include strategies that include running not only efficiently but also effectively on an on-going basis," she adds.
In his my 15 plus years in the industry, Phillip L. Stuart of Simplified Leasing has helped hundreds of people get their start in the American Dream of owning their own business. "The biggest struggle that I have seen first and is knowing what is needed in regards to equipment that generates the income as well as how much capital to have on hand and keep on hand to get through tough time," says Philip.
Most start-up businesses go through tough times in getting started. Added to that, start-ups should plan and play carefully in times of uncertainties associated with the economy. They need to look closely at these issues in order to grow their businesses and reach the goals.
No related posts.