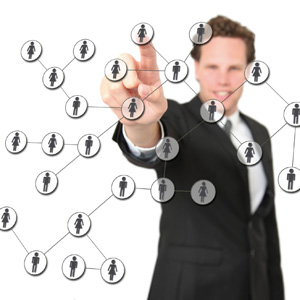 The number of networking opportunities available is many. If you are ready to take your networking opportunities to the next level, you'll want to read this article. The wider your network the more targeted traffic and the higher your revenue. To build customers you need to be trustworthy and you need to be memorable.
When you are choosing your URL, you can make it memorable by choosing a short URL and one that's relevant to your business so your visitors can remember it. You should also use a corporate email address. Nothing loses credibility or builds mistrust faster than a hotmail email address. Make it easy for visitors, who are potential customers, to find your company's information.
Incorporating a blog into your website is an excellent way to bring traffic to your site and then engage them when they are there. You can invite open dialogue, and encourage those who visit to post. You should join networking forums like LinkedIn, Ecademy, or OpenBC –there are plenty of others. Profile your website whenever you get the opportunity and always provide a link back to your website when the opportunity arises. The more exposure your site has the wider your networking web will be.
Never lose potential sales using Apptivo's Opportunities App
Joining trade associations is very important to expanding your network. Trade associations provide you with opportunities on a global front, and they help your website to place higher in the search engines. When joining these associations choose keywords that are relevant to your business and make sure your name card has the right contact information showing. Trade associations also build credibility, which is especially helpful when you are just starting.
Incorporate press releases, share white papers with the public, write articles and publish them to article banks, write product reviews, become an authority on your products or services, and share that information in every opportunity that you find. Forums are a good way to network. You search for forums related to you business. Then you post providing useful information to questions or engage in conversation with others with similar interests. On most forums when you post you also get a link to your site through your signature line, yet another excellent networking opportunity.
When you are growing a business whether online or its traditional form, it's important that you recognize the importance of networking opportunities to grow and prosper. Business is really all about connections – when you connect with people you bring in new customers and with good customer service, they become long-term customers.
No related posts.