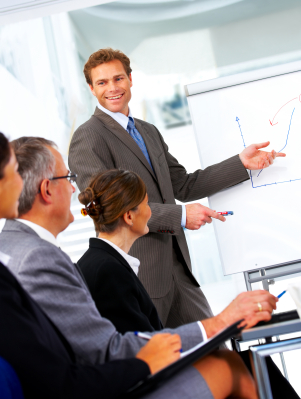 These can be tough times for contractors, and while generally they like to stay within their comfort zone, in this economy it's common for contractors to expand into new geographic areas. Risks increase when you cross state lines or go to work in new jurisdictions. There are a number of factors you should consider before you move into a new geographic area. If you are a contractor considering entering a new geographic area, you may find these tips very helpful.
If you are entering a new geographic area, you should recognize that laborers and/or craftsmen in this new area or market might not have the necessary training in the methods you use. You should expect to incur training costs and those may be higher than you expect.
You will also experience relocation and/or expansion costs, temporary housing costs, and other costs associated with entering a new geographic location. Your new additional overhead will need to be calculated into the cost of your bids in this new market. If your new geographic area is quite a ways from where you are currently located, you may face different weather, which could interfere with the management of your jobs and/or scheduling. You could incur penalties for missing deadlines or other indirect costs, so make sure you understand the geographic area you plan to enter.
Never lose potential sales using Apptivo's Opportunities App
If you are looking to take a contract in a new geographic area make sure you consider these questions.
Have you developed a plan to enter the new geographic area?

Do you have solid plan for finding work in this new geographic area? Word of mouth, online marketing, etc.

What can you offer the area that isn't already offered by contractors already there?

Can you handle multiple contracts in the new area? Tracking projects will be extremely important.

Have you done your research to the availability of sub-contractors?

Can you build in sufficient profit margin in your bid to ensure you have covered any mistakes that can occur early on?

Should you consider working with a local contractor who knows the local ropes?

Are you in a position to absorb any unforeseen risks or costs you might encounter?

Is there tax costs associated with this expansion?
Your entry into a new geographic area can be temporary or permanent. However, the consideration remains much the same. It is important to have a good understanding of the available work and whether you can compete competitively.
No related posts.