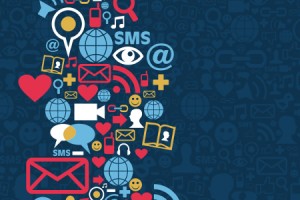 In a couple of weeks' time 2014 will draw to a close. Startups and established businesses would be burning the midnight oil to figure out various marketing and advertising strategies for next year. Though the basics of marketing has not changed much, the landscape of marketing has changed drastically. It's an era of digital marketing. Therefore digital marketing has to be innovative enough to capture the product's market share.  Here we have put together five trends of digital marketing that you can look out for in the year 2015.
Content will be given more importance than ever- It's predicted the brands will be publishers in 2015. Todays on and offline consumers are smart and only getting smarter. Marketing jargon does not cut it anymore. Customers want to know more about the product they wish to purchase. The content should not only be engaging but also give them the details they are looking out for. Consumers want to engage with the brand more. They expect to hear responses to the queries they post online regarding their products they purchased. The time has come where businesses have to reach out to consumers through social media platforms and blogs. "2015 really will be the year we create and curate content our customers will thank us for" says Ann Handley, author and content marketer for MarketingProfs.
Trans-media story telling will be trending in 2015- There is an inclination towards holistic marketing campaigns and the advertisements span many channels. Instead of just posting on a blog post or Tweet. Marketers are now creating five minute videos to be posted on Youtube. Also many of the brands have tie-up with movie industry where they design a small story to promote their brands with the top heroes and heroines acting in it.
Mobile and wearable devices will rule the coming year- Market research conducted by Forrester predicts that by 2020, the people would be using the mobile and wearable devices to make their purchases. Therefore, companies should create and design content specific to mobile and wearable devices. By the closing of 2015, global retailers would enhance the logistics for same day delivery on purchases.
Authenticity will be key to success in 2015- The consumers come across a huge volume of brand messages during their entire waking hours. It is not just about delivering innovative and exciting offers to the consumers, the companies also have to invest in various other marketing tactics to connect with their consumers to establish a level of authenticity. This will instill trust in the minds of consumers.
Easy accessibility to personal data- Data will become more accessible. Marketers will be able to obtain the private details of their consumers easily by going through their social media analytics. Consumers are reluctant to share certain amount of their private data in various social media. This makes it easier for the marketers to understand the preferences and choices of their consumers. Accessibility of the data also makes it easier for the business representatives to get in touch with the consumers directly.
To take the business to another level, marketers have to think of ways to integrate some of the recent digital marketing trends into their strategies. Therefore, the marketers have to closely follow the marketing trends of 2015.
Related posts: