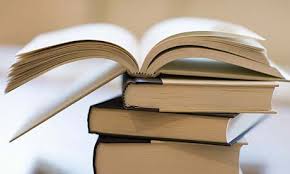 Have you ever wondered what makes leaders pioneers in their area of business? What is it that sets them apart from the ordinary crowd? The answer is simple. Leaders are constant learners. They never let go of a single opportunity of discovering new knowledge. There are several ways through which one can learn. Listening to what others have to say, personal experience, hands-on training, reading, etc. are the most popular ways to enlighten oneself.
Reading is a great way to familiarize yourself with new concepts and stimulate your mind with new ideas. You might not always come across people who have interesting ideas to share. You might not get the opportunity to have a personal experience of some sort. In such times, books can bring you intriguing tales of people that are miles apart. Let us take a look at what leaders are reading.
Good to Great, by Jim Collins
Good to Great is an incredible read. It tells stories about 11 businesses and how they overcame challenges and obstacles to get where they are today. The book talks about how managers can enhance their leadership skills. Jim Collins has proposed the concept of Level 5 Leadership, which can make an organization not only overcome competition, but also grow during the process. Although it is a research oriented book, you will find it to be amazingly absorbing and engaging.
Quiet Leadership, by David Rock
David Rock has created a magnificent work of literature, a step-by-step guide that aims at modifying the approach of employees towards work, for the better. The book highlights the importance of managers knowing their colleagues strengths and weaknesses. The philosophy of the book helps the managers become more efficient in what they do, simultaneously empowering their colleagues to recognize and analyze their own train of thought and find solutions to routine business problems on their own.
The Seven Habits of Highly Effective People, by Stephen Covey
Basically, The Seven Habits of Highly Effective People is a self-help guide. It proposes that we need to alter our perceptions, only then can we change ourselves efficiently. Covey has underlined 7 habits that separate leaders from the common people. Unlike many other self-help guides that address immediate problems, this book aims to provide a long-term solution. It does so by motivating the readers to embrace the 7 habits discussed in the book. What are the 7 habits? Well, for that, you'll need to read the book. So, what are you waiting for? Go ahead and grab a copy!
The Five Dysfunctions of a Team: A Leadership Fable, by Patrick Lencioni
This is the number one choice for managers who wish to handle their team efficiently. The book focuses on why teams fail to achieve what they are meant to achieve. Patrick Lencioni says that sometimes it's more important to know what not to do than knowing what needs to be done. The books talk about the 5 dysfunctions that often hamper the performance of individuals as a team, namely lack of trust, fear of conflict, absence of commitment, evasion of responsibility and disregard for outcomes. Not to mention, the book is an easy read.
Made to Stick, by Chip Heath and Dan Heath
Made to Stick talks about the factors that can be the difference between an idea culminating into an action plan and it simply dying. The writers emphasize on the communication aspect and explain through interesting stories how engaging way of communication can make your ideas carve a niche in the minds of the people.
I suppose this piece has given you adequate insight into what leaders read. Do share with us your favorite reads.
Related posts: