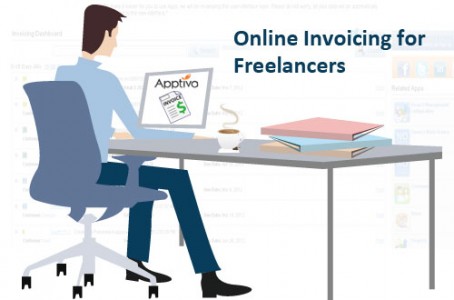 It is a fact that the life of a freelancer is more relaxed, but remember, nothing comes without responsibilities. And with responsibility comes accountability. There are many freelancers who are struggling to cash in on their payments on time and most of their time is chewed up tracking down outstanding payments. If they are following the traditional methods of chasing down outstanding payments and sending invoices, they have to compromise on their time devoted to quality of work. If freelancers want to concentrate on their work, and at the same time keep track of their payments and outstanding dues, they need to seriously consider using an online invoice software.
Benefits of Using Online Invoicing
Online invoicing will make life easier for you, your clients and your accountant. Let's take a look at why online invoicing is an extremely wise investment. It is also worth mentioning that there are many online invoicing software which provides all the necessary modules which are free of cost.
Online invoicing helps you become more organized – This helps you keep track of invoices that were sent out to the clients, the ones that have been paid for and the ones which have not been paid. You can also draft invoices as you go and send bills when they are due.
Accuracy of the data entered – Most of the invoicing software have a well integrated calculation process. Apart from online software showing all the required details, there are fields such as tax codes and payment terms which will automatically be calculated due to the amount. You can also set the dates, discounts and the interest on late payments.
Helps in customizing – Invoicing software allows you to customize each invoice. You can send messages to your clients and also add internal messages for future references. There are other features, such as templates, that can be customized as per your needs. Integration of features such as projects and timesheets makes it a lot simpler to bill someone for their work done.
Payment gateway integration – Choose an online invoicing system that is integrated to payment gateways such as Odesk, PayPal, Moneybookers and so on. Once the payment is made, it will automatically reflect in your invoice. You can enter your bank account details so clients can directly make payments. Once payments are made, you will be notified, therefore saving the time of having to check your bank account.
Anytime, anywhere access – If you are a frequent traveler, then it would be ideal to use an online invoicing software. The ability to log in from anywhere in the world and from any device, be a mobile phone or laptop, you can always keep track of your payments.
Faster payments – For freelancers, online software makes everything so much easier since everything is integrated and payment is only a mouse click away. This will help speed up the transaction time. You also have the option of setting reminders in case of late payments.
Online invoicing will add a touch of professionalism to your invoice. A wise and smart freelancer will certainly use an online invoicing software which will make sending and tracking of bills easier and hassle free.
Related posts: