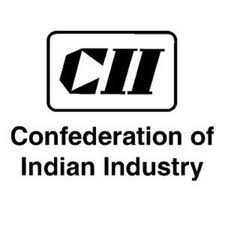 India recently introduced the National Manufacturing Policy (NMP), which has been welcomed by the Confederation of Indian Industry (CII).  The policy provides special emphasis on the micro, small and medium enterprises (MSMEs).
According to CII, the NMP provides for adequate support to promote and strengthen employment-intensive industries to ensure job creation, with special attention to textiles and garments; leather and footwear; gems and jewelry; and food processing industries.
Access to finance is a major concern for MSMEs in India. "One of the major challenges faced by SMEs is inadequate access to adequate and timely finance, mainly due to lack of financial information and non-formal business practices, as they are largely dependent on promoter's resources and loans from financial institutions and banks," CII said in a statement.
Want a FREE Project Management tool? Check out Apptivo's Project Management
Highlighting the difficulties, the industry body said that the Capital Markets are difficult to access, due to high costs, difficulties in complying with regulatory requirements etc. Bank finances access is limited, due to the inability of SMEs to create tangible assets, as also the debt-equity ratio norms followed by banks. Also the first generation entrepreneurs investing in SMEs have also found access to VC funds difficult, despite the Venture Capital (VC) and Private Equity (PE) market having grown considerably in India.
Welcoming the NMP proposals for improving the MSME access to finance, Ramesh Datla, Chairman, CII National MSME Council and Managing Director, ELICO Ltd., said that measures such as the rollover relief from long term capital gains tax to individuals on sale of a residential property in case of re-investment of sale consideration in the equity of a new start-up MSME unit in the manufacturing sector for the purchase of new plant and machinery, will enable a large number of entrepreneurs to raise equity by selling of ancestral properties and to raise the level of investments in the MSMEs in the manufacturing sector, apart from boosting employment.

It is estimated that, in terms of value, the small sector accounts for about 45 percent of the manufacturing output and 40 percent of the total exports of the country. The sector is estimated to employ about 59 million persons in over 26 million units throughout the country. Further, this sector has consistently registered a higher growth rate than the rest of the industrial sector. There are over 6,000 products, ranging from traditional to high-tech items, which are being manufactured by the MSMEs in India.
Industry bodies have hailed the National Manufacturing Policy, but will it really help the MSME sector, which is grappling with uncertain future? One has to wait and see!
No related posts.