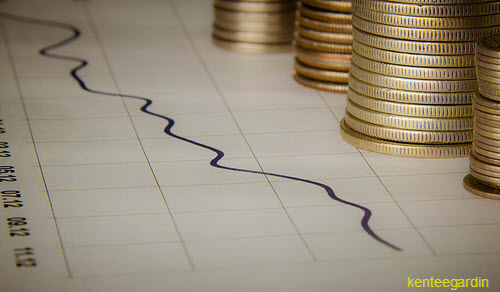 1.Gear-up for a Volatile Economy – Economic uncertainty will be a major issue that will be troubling small-medium business owners this year. A study conducted by Guardian Life Small Business Research Institute opines that economic uncertainty will be the "one thing that stands between where you are today and growing your company." Therefore, have flexible plans – short or long, so you can change your strategies quickly to fall in line with economic changes.
2.Prove your worth to get loans – Banks and local lending institutions will preferably lend to those SMB owners who have excellent business plans. Soulati, head of PR firm Soulati Media, Inc believes that "Banks aren't going to open their purse strings to SMBs that don't have incredible credibility."
3.Customers will be your key decision makers – Business trend-watchers opine that this year's customers will be the prime marketing decision makers. At the start of the recession, many businesses gave huge discounts on their products and services. This was done to tide over the downturn. Do you think your customers will be ready to pay more now? This year businesses will have to find new strategies to cut down on their costs to restore margins, or find potential clients among the list of existing clients who are willing to pay more; provide you offer exceptional service and the very best product in the industry. Everything will zero down to your relationship between you and your clients.
4.Boom in outsourcing - Elance, a freelance portal, forecasts that service sectors will see an upward curve in outsourcing. According Elance's report, last year's U.S. based contractors outsourced their work to more than 140 countries. If there is a shortage of quality labor, then most of the work will be outsourced to countries where there is availability of reasonably priced quality labor.
5.Growth in M-commerce – Small business owners should optimize their websites to suit mobile phones. The reason being that mobile commerce is gaining momentum. A report published in 2011 by eMarketer, a research firm, shows that "m-commerce more than doubled this year to $6.7 billion, and expects it to quadruple again by 2015."


6.Venture Capital Firms – These firms invest in high growth startup firms in exchange for a portion of the company. According to an industrial report from Pricewater Coopers, Money Tree and National Venture Capital Association made investments worth $21.2 billion in the previous year in the venture capital industry. This is the year they plan to loosen their purse strings to fund SMBs with very creative business plans. However, if the crisis in Europe continues, venture capital firms will prefer to invest in their existing companies than take on new risks.
7.Businesses are looking at alternative financing – Today, many small businesses are looking at alternative financing methods. Apart from the SBA loans, businesses will consider approaching cooperatives and local banks for funding. To create awareness of the contributions of cooperative enterprises to employment generation and social integration, United Nations launched International Year of Cooperatives 2012 on October 31, 2011.
8.Asset-backed lending – The economy will witness asset-backed lending. This form of lending is gaining popularity, despite being more expensive compared to the regular bank loan.  The previous year SMBs took advantage of this format of credit lines by 40.5%, reported by Commerical Financial Association. Andrej Suskavcevic, CEO of the CFA, says that this year "the volume of asset-back lending is expected to be flat with 2011."
9.Daily deals will not last – The previous year many enterprises lost money invested in daily deals. The reason is that there are so many competing offers; the space for daily deals is almost saturated. This will lead to the closure of a number of deal companies and the kind of deals offered.
What are your predictions for the economy and its financial future?
Related posts: