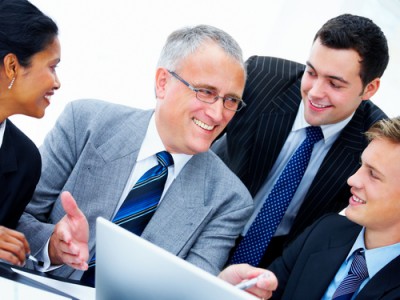 Project management is an important aspect of any business. However it must be implemented effectively and efficiently.
Here are some project management tips to grow your business.
Always choose the right kind of project. Select the project which gives the largest value for your effort. Make sure the project is tuned to your business's strategy propelling you in the direction you desire. Tools to enable you to choose the right project includes return on investment and benefit cost analysis.

Ask yourself whether you are really executing a project. Every project has a specific result and objective. If the project's end is not in sight and has an unclear scope then it may be a significant activity, but not a project.

If there is more than one stakeholder, opinions should cover all project scope, milestones, budget and deliverables. It is a priority to hold a discussion with all stakeholders.

You should not wait for a disaster to occur. Test the project contingency plans from time to time. Modify them per circumstance and keep them relevant to the latest project status.

The budget must be realistic. Make allowance for emergencies and disasters. Don't plan for more spending than that you can afford.

How will stakeholders, clients and team members be updated with the project? Is support required to be given to team members to successfully fulfill their project responsibilities? What is the mode of training? Should the training be online, self-learning or class room based? Does the trainer need to be trained? These are relevant questions to be addressed.

One must get the required expertise or skills. Be aware that an expert in one area may not have expertise in other areas, even in allied disciplines. One has to learn and collaborate with experts. It is well worth every penny to hire experts per your specific needs and requirements.

The prime focus should be on quality, include clients in testing. Do the testing in the project as early as you can. You must have time for rework and retesting. Errors must be gone without letting new ones appear. Align requirements and design with the project to decrease errors.

What about after project support? Who will be responsible for it? These questions need to be addressed. There are other questions as well. Is there allowance for maintenance? What about user problems? How will enhancements be implemented?

Don't try to conserve the present, look at the long term vision. If you compromise on quality now, you might have to pay heavily in terms of repairs and replacements. You should be clear on where to save.
Want a FREE Project Management tool? Check out Apptivo's Project Management
Use Apptivo's Project Management Tool to give you a head start over your competitors. This is one of the best available tools in the market today and completely free too.
So which tip did you like the most? Do you have any tips to share with us?
No related posts.