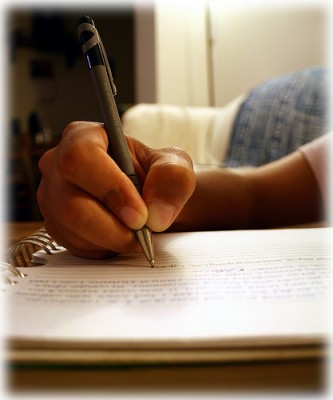 Source
Upon becoming our guest blogger, Ken Shimizu of Storm-Partners.com shared his "Article Contribution Check List" with us, to help structure a guideline before taking on a guest blogger. You should consider the following points:

Length of Content – Is there a specific requirement for the length of the article?

Due Date – When should the article be submitted by?

Publishing Rights – Author keeps the publishing rights or exclusive to your site only?

Editorial Rights – Author reserves the editorial rights or you wish to edit the article where you see need be?

Promotion – Are hyperlinks directed to authors site allowed or prohibited?

Target Audience – What kind of readership do you have? Highly educated possibly with a MBA? or an everyday person?

Unsuitable Topics – Any topics to avoid? Don't want to overlap what you're writing on your blog.

Keywords – Any specific keywords used for SEO purposes?

Duration of Publication – How long will the guest blog be available to readers? Limited time? As long as the site exists?

Appearances – Is this a one time guest post or would you like the guest to be a regular blogger?

Charges – Would readers be charged to access the article?

Publication Guaranteed – Are you going to guarantee that their article will get posted? Guest bloggers spend hours on their work and they want to make sure the time and effort they put into their work will be published. All of course that their content is related to your site.
Free Document Sharing made easy through Apptivo.
Once you have these answered, you may be well on your way to requesting your first guest blogger.
No related posts.