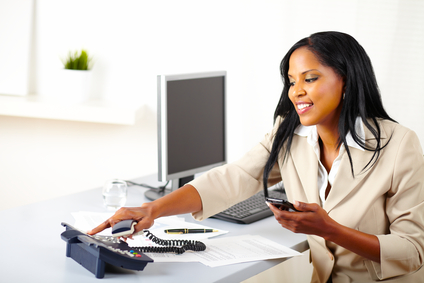 Most small business owners were feeling optimistic at the start of the year, according to a Gallup/Wells Fargo poll. The vast majority felt their prospects for 2014 were better or about the same as they were for 2013. The primary concerns for those not feeling optimistic were the Affordable Care Act, the overall health of the economy and the perpetual bickering in Washington, D.C.
The U.S. unemployment rate dropped to 6.7 percent in December, the lowest reading since November 2008, the Bureau of Labor Statistics reported. Small businesses are the primary job creators in America, and most must be doing pretty well despite the above concerns. Funding, as always, will be the biggest hurdle for entrepreneurs looking to start their own small business. Of course, you could apply for a loan through the Small Business Administration (SBA) or a private lender—but those aren't the only funding sources out there. Here are three more ways to come up with the capital to launch your own business:
Crowdfunding
The Alabama State Senate recently voted 31-0 in favor of a bill that will create a state-level crowdfunding initiative. It will allow Alabama entrepreneurs to use social media and other means to solicit funds from potential investors within the state. If the bill becomes law, Alabama would join Kansas and Georgia as the only states in the union that allow it, according to the Times Daily.
Crowdfunding took off in the United States in April of 2012 when the Jumpstart Our Business Startups (JOBS) Act became law. Though platforms like Kickstarter have been around for nearly five years, the concept of crowdfunding didn't really take off until after federal legislation was passed. It serves as an excellent alternative to obtain startup funds in a time when credit is still fairly tight. RocketHub, Indiegogo and GoFundMe are a few others entrepreneurs can check out.
Grants
Money is out there for entrepreneurs looking to start a business in certain fields. But just like students looking for scholarships and other means to fund their educations, finding these grants will take some work.
The federal government doesn't do grant for small business, but it does offer grants for very specific projects like green technology and medical innovations. Visit Grants.gov to learn more about the criteria for any of the available programs. You can also contact the Economic Development Agency in your state to see what they have to offer. Amber Grants are also available for female entrepreneurs.
Financial Inventory
You can also fund your business the old-fashioned way: with your own money. Starting a business is one of those exceptions for individuals to withdraw funds from their 401(k) or IRA. Or, you could use the equity in your home to refinance. And those of you with annuities or structured settlements may wish to sell your future payments to J.G. Wentworth or a similar company for a lump sum of cash now. These funds could then be used to help get your business off the ground.
Finally, you could ask friends and family for funds. Just be careful; these types of arrangements can strain relationships, so use them wisely.
Related posts: