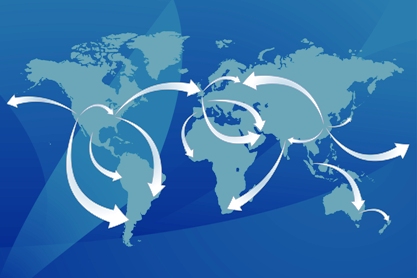 Expanding your business into a new geographic area is one of the riskiest undertakings your business can participate in. Did you know that nearly 35% of all geographic expansions do not exist only two years after the expansion occurs? That's just a little over one third. The good news is that the same percentage are profitable, however to enjoy that success it requires a huge amount or resources especially with senior management.
If you want to be in the successful 35% of businesses entering a new geographic area, you'll want to follow these 4 steps.
1. Preparation is Key to Entering a New Geographic Area With Your Business.
Make sure you create a clear, concise business model that will be easy for your team to implement. Ensure that there is a clear process for accountability between the new business management and head office. Detail what the responsibilities are for the newest location. Always keep a global view.
2. Make Sure the Geographic Area You Choose is the Right Geographic Area.
The easiest way to do that is to simply follow the money. Choose an area where you have contacts, knowledge, and experience. Look for an area where the market has long term possibilities. By doing your research before you commit to a new geographic area you can save yourself a great deal of risk.
3. Prepare Properly for Entry Into the Market
Don't just jump in head first. Enter the market by building on pre-existing relationships and seek introductions to those that can benefit your business. Recruit local sales staff and ensure you properly understand the culture and the language in the geographic area you are entering.
4. Commit to the Geographic Area and Follow Through
Don't expand into new geographic areas too quickly. Instead enter one new area at a time, create success, and then move onto the next geographic area. That way you won't be over extending and you will be focused and committed to the initial geographic area. Expand in calculated stages.
When entering a new geographic area, it's important to have good perspective as to what you are facing and what the challenges will be in the new area. Don't assume because your business enters a new geographic market that things will be automatically a success.
What research has shown is that those businesses that follow these 4 steps are profitable within the first year and increased sales by 25% in that first year. Those are impressive numbers for following just 4 steps.
Manage an unlimited number of contacts for FREE using Apptivo's Customer Management System
Related posts: