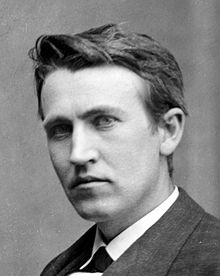 As a small business owner, you need to simultaneously strive hard and dream big. We look at business icons who have overcome seemingly impossible odds and emerged triumphant. The truth is, success doesn't happen overnight nor is it purely based on luck. There exist many entrepreneurs who have revolutionized and redefined how business is done. Take this opportunity to learn and get inspired from legendary leaders who possessed enormous self belief and extraordinary grit.
Steve Jobs – He was the architect who transformed Apple from near bankruptcy to one of the world's leading technology giants. Jobs is credited with possessing extraordinary vision and charisma. Poor health did not shackle this determined and tenacious technology evangelist. Many of Apple's signature products such as the iPhone and iPad were influenced by him. Jobs was a perfectionist who set the market and technological trends. To top it all off, his fantastic marketing prowess drove him to the top.
Bill Gates – Microsoft became a household name under his stewardship. Gates led the company to extraordinary financial success and worldwide fame. He is one of the great leaders who bought about the personal computer revolution. Gates possessed great competitive instincts and a penchant for excellence. It was his idea that making software easy to use would lead to greater use and popularity.
Thomas Alva Edison – He is one of the most prolific inventors in human history. The secret of his extraordinary success was old fashioned hard work and a never say die attitude. He used the profits from his inventions to fund even further research and development. Many scientific devices we take for granted today are thanks to this great entrepreneur. Unlike other scientists, Edison used his business acumen for unleashing the market potential of several of his inventions.
Henry Ford – He brought automobiles into the forefront of modern life. Thanks to his foresight and risk of taking a plunge, daily human life has been transformed. In spite of innumerable skeptics, Ford persevered and achieved tremendous success. He is majorly credited for making automobiles affordable and giving better wages to factory workers.
Mary Kay Ash – Mary had a personal vision of creating and empowering several women entrepreneurs. She founded Mary Kay Cosmetics which gave budding female business owners the freedom and opportunity to survive and ultimately thrive in the market place. She possessed unfathomable optimism, the faith and courage to perverse where many had faltered. Her magnetic personality and charisma had encouraged many women to achieve great heights in the business domain.
It is necessary in today's age of rapidly changing and highly competitive global business environments to have unflinching self confidence and to learn from successful entrepreneurs. This way, small business owners will surely be on track to achieve great financial gains and fame.
No related posts.