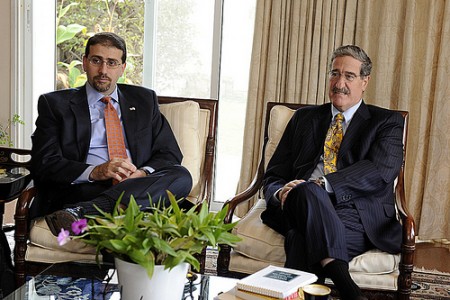 If you are planning on doing business with someone again, don't be too tough in the negotiations. If you're going to skin a cat, don't keep it as a house cat. – Marvin S. Levin (American Author)
In today's competitive world, negotiation is one of the skills that everyone, including a small business owner, should possess. A question that is commonly asked by everybody is "What's in it for me?" Therefore, if you want to get a good deal out of your negotiation, you must be very clear about what you want. You may not always get what you ask for but you can get what you negotiate. If you want to manage or overcome lots of awkward situations, both in your personal and professional relationships, you should possess good negotiating skills.
Qualities of a Good negotiator
A good negotiator is neither pushy nor aggressive. He gets what he wants amicably without being too demanding or caving in to other parties demands.
If you know how to negotiate at your workplace, you would be able to get what you want without harming your relationships. Good negotiating skills enable you to be successful in your workplace.
When you know how to negotiate, there is a less of a chance that anybody will take advantage of you. Use your negotiating skills to maintain an amicable relationship with your neighbors or other members of your community.
A good negotiator will bring about a good outcome where all the parties involved will feel that they have been treated fairly. It's important for all parties to come to the negotiating table with an open mind.
Tips to Keep in Mind While Negotiating
Know what you want – It is advisable to plan ahead if you want the outcome of the negotiation to be a success. An important aspect of a successful negotiation is a well planned strategy. This is applicable in both your personal and professional relationships. If you are sure about what you want, your opposition cannot take you for a ride.
Realize that win-win situation does not always occur – It is always better to condition your mind that there are winners and losers to every negotiation. If you are a seller, the buyer would always want the best and maximum he can get out of a deal. If you want to get the most benefits, understand what the buyer wants and how much he wants to pay for the product/services. Ask the right questions and remain focused on your objectives.
Be calm and exhibit patience- Patience is considered a desirable virtue while negotiating a deal. Even if you are desperate for the deal to happen, never show it on your face. Your body language should exude confidence, or else the opposition is likely to force you to agree to their terms and condition.
Know when to agree and close the deal – If you want to maintain a good relationship and continue doing business with the other party, never be too greedy. It is worth mentioning that you cannot cash in all the benefits. There are times when you have to compromise on certain benefits to close the deal. Therefore, it is important to know when to count your benefits so the other party feels it has been a fair deal.
Know when to walk away – There are times when it is better to walk away from a deal than give too much up. It is a challenge to walk away from a deal when sales are down or during a recession. However, there will always be someone to buy your products/services at a much better price.
It is imperative that you harness your innate and acquired negotiating skills to get the best possible deal for your business.
Flickr image by U.S. Embassy Tel Aviv
No related posts.