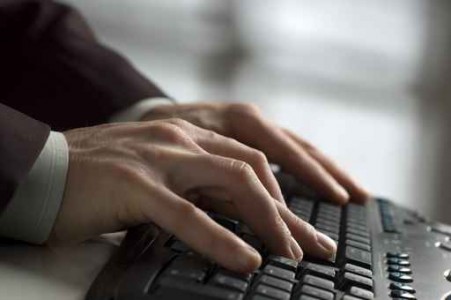 Freelancers have several projects on hand. It is essential that they master the art and science of Project Management to be successful. Project management (free project software) is defined as the process of planning, initiation, execution and allotment of resources to achieve a specific goal in a defined time period. To achieve optimum results it is essential to have excellent project management tools along with skilled and experienced project managers.
The Era of Online Project Management Software
Today, software exists which help streamline and automate the entire process of project management. Some of them are free while some are paid. Freelancers and small business owners can evaluate the software for free for a limited time period. This way they have a first hand account about the pros and cons and the intricacies of the project management software. Hence the risk element is minimized.  Here we take a look at some of the best project management package available in the market.
Should you Buy Project Management Software?
Today, nearly everybody comprehends the importance of desktop as well as online project management tools. If you use the best project organization tools you will definitely get the best results and thus have an edge over your competitors. Quality comes at a price and it is important that the freelancers/small businesses accept this fact. It is a reality that freelancers work shoestring budgets. However, they should spare some money to buy quality project management software to boost their business in a big way.
This project management software is the best available in the market today. Not only does it come with a very simple interface and free charges it is packed with a host of state-of-the-art functions and features. It leverages the power of software and the knowledge of the project manager to deliver optimum and impressive results.
AceProject project management software comes with online storage, several alternatives for boosting business growth and is customizable. Many users can be assigned to a specific project with different privilege levels. Projects can be broken down into modules and categorized as your requirements. Project costs and completion estimations can be executed. There are multiple priorities and statuses which can be assigned to tasks. This software has excellent tracking capabilities.
Zoho's project management tool is integrated with Google Docs. Zoho Projects come with collaboration and bug tracking; which facilitates project teams to work together and deliver results at a faster pace. This particular project management software is very good at the timely fixing of bugs along with efficient and effective communication within the project teams.
Basecamp does not have online storage. However, it comes with real world use and ease of configuration and maintenance. It is a clean and functional software. This software is integrated with the state of the art technologies and has an ultra simple setup.
Huddle is probably one of the best file management system and cohesive network of Web, audio, and video conferencing bundled together. Huddle is a simple and efficient software with great security features. You can use it on any device. It has excellent functionality to work with internal and external teams.
Want a FREE Project Management tool? Check out Apptivo's Project Management
Ultimately the freelancer has to take a call on which project management software to use. The above five project management software's are great choices for all freelancers and small and medium businesses.
What are you using for your project management needs?
No related posts.