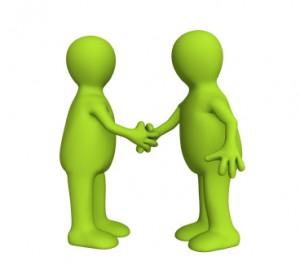 "The reason many small businesses fail isn't lack of capital or experience. And it's certainly not a lack of hard work. Most businesses fail because they don't have a systematic and reliable way of attracting a steady stream of qualified leads."  – Craig Garber (Direct Marketing Guru)
If the start-ups and already established businesses have to grow they need to find their potential clients. It is a fact that keeping the existing customers is a struggle in itself in the current economic situation. If you think having a great product/service alone is enough to get new customers, then you are badly mistaken. With holiday season around the corner, many of us would have started shopping for gifts. Many shops would be giving discounts on goods/services, gift vouchers, buy one get one free deals and so on.  Holiday season is the time when you can lure new customers and retain the old ones by giving them attractive gifts and services.

How to Keep the Existing Ones and Entice New Customers
There are many entrepreneurs who notice that some of their customers are no longer with them only after they have left them. Then they try to get them back by offering incentives. When this happens, their old customers again become their new customers. Why should you allow such a thing to happen? Many small and medium businesses (SMBs) fail not because they do not have resources but because they are unable to come up with a better strategy to get new customers and retain the existing customers.  Let's take a look at the some of the strategies that the small-to-medium business can put into practice for getting new customers while retaining the old ones.
Track Sales Leads for FREE using Apptivo's Leads App
Attend to your current customers – One of the best practices to attract new customers is by being attentive to your existing and current customers. Word-of-mouth publicity is a very powerful marketing tool. Never ever allow your old customers to leave you and then send them a post card telling them you appreciate their business. Instead, market to them and provide them with 'the very best' service. Send them a thank you messages periodically, or telephone them to tell about the launch of a new product/service. Your customer would be more than happy to know that you had taken time to think about them. For instance, I purchase books and CDs from an Indian online shop called Flipkart.com. I did not have to register with them first to purchase my goods. Once I gave my mailing details and email ID, an account was created for me automatically and sent to my email ID. Their delivery is prompt and they call me or send a text message to let me know at what time I can expect the goods. I believe this is their way to retain their customer.
Make use of the Social Networking tools – Many entrepreneurs think that social platforms like Facebook and Twitter are the best way to keep in touch with friends and to find out what the celebrities are currently doing. These are actually great networking- and relationship- building tools. Therefore, leverage them to gain new customers and answer the queries of the existing customers. In Facebook, you can open a business account. Here you can get connected to myriad number of people – there will be ones whom you know and those who you may have never met. Apart from tweeting you can also create poll questions in Twitter. Get as many followers as possible. Be creative.
Need Analysis – Customers are the lifeline of any business. Therefore you need to put yourself in the customer's shoes to find out what they need. That is you need to understand the taste and spending habits of the customers. This will help you to strategize a good marketing plan which in turn will get you to your target audience.
Speak Directly to your Core Customers – Find alternative ways to reach your customers directly. You can ask them to participate in surveys, blog about your product/service, attend trade shows and conduct seminars. You should also get feedback from your old customers, in case you notice they are no longer buying from you. This will help you understand where your marketing plan has faltered.
Weekly Deals and Surprises – Give little to get a lot. You should be willing to give freebies/free samples of your new product. There are super markets which have weekly deals to lure customers. Here, though you are not sure who is your loyal customer and who is the loyalty hunter, you can increase your sales and gradually get new customers. On your customer's birthday or wedding anniversary, send them a gift voucher with greetings.
Providing quality and timely service to the old and the current customers will help you in attracting new customers.  Hence, treat your customers as kings. They decide whether to make you or break you.
No related posts.