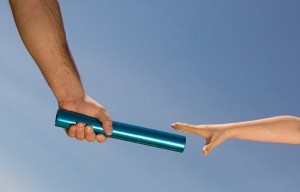 Any business you buy, or start from scratch, should fit your goals, lifestyle, and skills. Before you start looking to buy a business, consider what it is you can bring to the business, and what it is you want to get back in return. Make a list of the things that are important to you. Be honest and look at what motivates you, what your long term goals are, and why you are doing this. Consider the following:
Your Capital – How much money do you have at your disposal to invest

Your Abilities – Will you be able to achieve what your goals are? Do you have the skills?

Your Commitment – Are you ready for the hard work and the money that you will need to invest to be successful with the business you purchase. Do you have the determination it takes to be a successful entrepreneur.

Your Strengths – Consider what type of business best suits the strengths you have. Your skills and experience are important and when you make a good match, you are far more likely to be successful.

The Location – While you may want to stay within the area you currently reside, if you are open to other locations your chance of making a good match for your goals, skills, and lifestyle is significantly higher.

The Business Sector – It's important to learn as much as you can about the business sector you are considering entering. Even though it may be the perfect match for you, it is important for you to learn about the industry and compare the business you are thinking about buying to other similar businesses to see how it compares.
In addition to determining whether the business is a good match for you, you'll want to carefully examine financial records, speak with your accountant and/or lawyer, and ensure you have left no rock uncovered. After all, deciding to buy a business is a big decision, perhaps the biggest decision you'll ever make. Examine profit and loss statements, balance sheets, accounts receivables, and accounts payables. Talk to employees, current customers, and current suppliers. In almost all cases, the amount of money that you will need to invest is significant, perhaps your entire life savings, not to mention the money you may be borrowing, yet another reason why it's important to take the time to properly evaluate the business you are looking at buying.
No related posts.