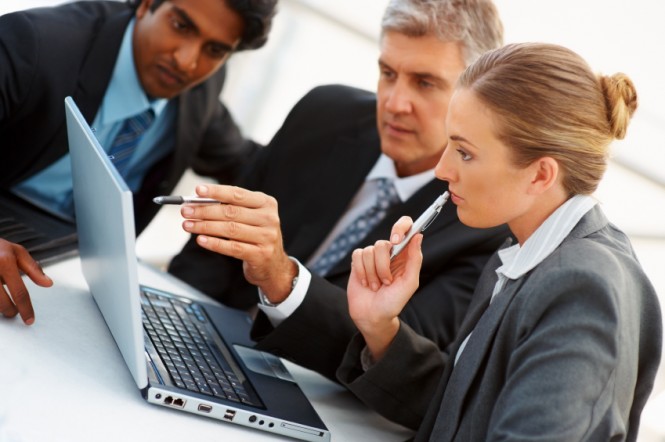 Sometimes doing a project is a solitary task – you have to plan things and just get them done. Most times, however, it requires inputs from others. It is at times like these that using a project management (projects software) tool makes a huge difference. It not only helps in organizing, scheduling and prioritizing it also helps in collaboration. Here are some reasons why you should use a Project Management Tool when there are two or more stakeholders in the project.
Hassle Free Communication
Project management tools have software for instant and effective communication. These could include email, instant messaging, web conferencing, discussion threads and forums. Many people, no matter what their location, can communicate with each other making collaboration easy. Manuals and other documentation can be uploaded to a central repository, enabling quick and cost-effective employee training.
Universal Knowledge/Information Sharing
Project management tools include centralized file sharing storage system so that every member of the team can access it. There are online calendars where deadlines are marked. Also there are document revision controls which facilitate online editing, uploading, commenting and sharing.
Timely Decision Making
To take quick decisions one must have the current and accurate data easily accessible. Project management software such as Apptivo's Project App provide a dashboard with all the key metrics needed to make an informed decision.
Planning and Scheduling
Project management tools are good for planning tasks and creating a sequential task based schedule. Each and every person including the remote members know which task is his responsibility, what is the sequence of tasks, time frame and deadline of the task, responsibilities and goals of the task, interdependent tasks and more.
Virtual Meetings
Online meetings are a prominent feature of current project management tools. Every member is notified of the upcoming meeting. The agenda of the meeting is shared and attendance confirmation is sought.
Want a FREE Project Management tool? Check out Apptivo's Project Management
A good project management software incorporates cost control, resource allocation, time tracking application as well as budget management. Project management systems are increasingly able to handle complex and large projects. It is vital that the software is simple, effective and inexpensive. A good project management tool should facilitate collaboration between team-members and move the project forward.
Related posts: