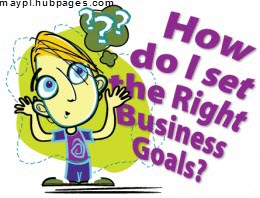 For all business owners, it's time to take stock of the achievements and failures of your business goals in 2011 and list new goals you want to accomplish in 2012. A couple of small business owners have shared the business goals they are aiming at in 2012. Today, we will tell you what goals Andrew Schrage, Founder and Editor of Money Crashers, who has also launched a start-up 'SparkCharge Media' – a conglomeration of financial websites including Money Crashers, www.moneycrashers.com/ has set for 2012.
This year was a great year for his business. While he did not hit every single goal he had set for 2011, they did with most, and came real close on the rest.
Here are a few of the goals he had set for his business in 2011. Andrew shares with us how we did with them.

Aggressively Market the Business: We got a little bit of a late jump on this goal, but we are hitting on all cylinders now. We are aggressively marketing website, including taking advantage of free channels like our Facebook page for business marketing to reach out to a wider array of readers.
Automation: Some of the accounting procedures involved in the business, specifically payroll, was outdated and dragging down the business with unnecessary time spent on menial tasks. We automated the payroll process using Outright, and it is now streamlined, efficient, and more convenient for our employees. It has saved us both money and time.
Review Process for All Marketing Initiatives: Up until this year, we'd jump on a certain marketing initiative, and then basically play it by ear. Usually, we would notice a little too late when a particular initiative had lost its effectiveness and was costing us money rather than generating revenues. Now, all marketing initiatives come with a specific set of goals, with 30, 60, and 90-day benchmarks. We have been able to save money by instituting this tracking system.
Increase Production: While this was certainly a gamble, we increased production on our website to give our readers more quality and creative content. It involved hiring many more contributors to the site. It was a real gamble. However, we had a specific plan in mind, and we tracked our progress carefully. The increased content resulted in more subscribers and visitors, which are two of the most important metrics.
Increase Staffing: This is along the lines of realizing that you can't do it all yourself. Previously, the process of editing articles before publication was an extra side position for me. We made the decision to hire a managing editor; the result was higher quality content, more timely publication, and a more professional look to our website in general.
Taking a cue from what he achieved and what he didn't in 2011, Andrew has set new goals with clear business strategies to achieve in 2012.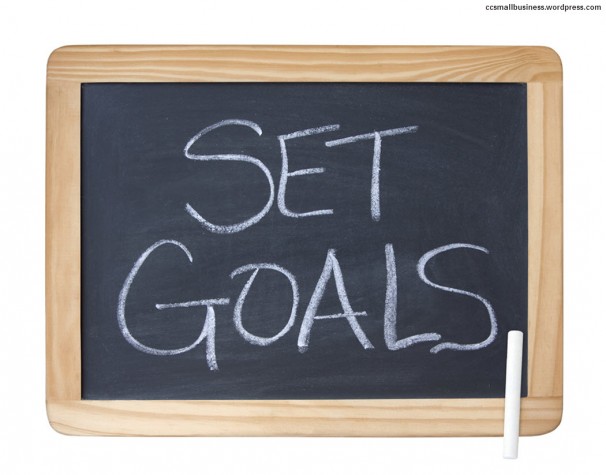 Here's a list of them –
Continue To Market Aggressively: This is simply building upon our 2011 goal. We want to do more on the social media side of things, especially on our Facebook and Twitter channels.
Reinvest 80 % of all new revenues back into the business: Rather than sitting back and enjoying the financial fruits of our success, we have committed to re-investing at least 80 % of all new revenues back into the business. This money will be spent on a variety of other marketing initiatives, along with possibly hiring more team members. We realize that there are some advantages and disadvantages to outsourcing jobs to freelancers, but due to a rigorous application process, we are confident that we have all necessary systems in place to ensure that increasing our staff members will not affect the quality or creativity of our content.
Explore Promotional Giveaways: We have had some minor successes with promotional giveaways on our website. The goal is once again to impact our subscriber numbers and website visits.
Maintain our High Level of Commitment to Quality: So many businesses get lost, so to speak, in the midst of expansion. We, as a team, have vowed not to do this in 2012. We have made it clear to ourselves and our team that quality will always remain the number one priority.
In the end, Andrew says, "What we learned from some of the shortcomings regarding goals for 2011 is this: there is nothing wrong with falling short of a goal. We set the bar high on purpose, so if we fall a little short, there is no need to consider anything a failure."
"We realized why we weren't able to achieve a few of our goals in 2011, and have kept a few of the goals from 2011 for the coming year now that we learned what we were doing wrong. We are learning along the way, which is much better than never "taking the leap" at all. You can research an idea to death to make sure you'll never make a mistake, but in the end, it is not productive. We took our chances on some things in 2011, and many have worked out thus far; we're excited to see what 2012 brings!" he adds.
If you have already defined your business goals for 2012, do share them with us. We welcome your comments and feedback.
No related posts.