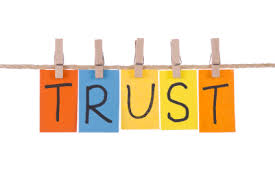 "Don't open a shop unless you like to smile." – Chinese proverb
A few decades back, small business owners interacted with people face to face. Today, SMB owners interact through email, mobile phones, online chat, Skype or FaceTime. Customers can like products, people, restaurants, photos and companies on social media platforms such as Facebook, Google Plus, Twitter or LinkedIn. Technology plays a huge role in making or breaking a small business.
With the advancement in technology, most business happens over the internet. Customers have become smart and they are internet savvy. Potential customers are using the internet to check out your products or services for reviews. They move through the web lightning fast. If they come across anything negative, regarding your customer service, they will think twice before buying or using you.
Trust and confidence are the two key ingredients of any business, irrespective of its size. There is bound to be a credibility crisis when a business fails its customers. When there is a lack of trust, this can destroy the customer relationship. Sales suffer, leading to the tumbling of revenue, employee's loss jobs, and in some cases, the business will be forced to file for bankruptcy. Rebuilding the trust, integrity and credibility after losing the trust of your customers is quite an uphill task. It may take years before you can recapture what you had lost.
How to gain customer trust
In a survey conducted by About.com, 84% of the people chose that they'd prefer giving business to a company that has proven it's trustworthiness by providing great customer service to their existing customers.
Respond to customer communications- Many small businesses set up an automated email response or don't answer their phones messages on the same day. Companies irrespective of their size have a business page on many social platforms. Organizations should not ignore the comments posted by customers there. If you want to gain popularity among your customers, respond promptly to their queries and inquiries.
Make refunds on time- If a customer returns your product or discontinues your service because he is not satisfied and wants a refund; don't make it difficult for him to get his money back. If your refunding procedure is easier, he will not have any fear of doing business with you in future. He will have something positive to say about you. Do not forget word-of-mouth matters.
Remind your customers of the late fee charges – It's a busy world, not every one is comfortable with setting reminders on their mobile devices. Therefore, ensure that you either call your customers or sender reminder letter about the late fee that may be incurred if they delay on the payment.
Provide the overall price of your products or services- Customers do not like to receive unpleasant surprises. Always be clear about the total price of the commodity or service. If you are going to charge add-on fees that the customer thought was included in the total purchase, he is not going to like it. It is going to affect your business negatively.
Today, the customers trust their peer reviews more than your marketing collaterals. Product reviews play an important role in gaining customer trust. Therefore, try to offer more than you have promised in your marketing literature. Again, if you have made a mistake by selling a faulty product or below average service, do not hesitate to apologize and rectify the errors at the earliest. This will make you look more humane and customers will be satisfied. Remember that trust is an emotion on which your business has to be built.
No related posts.