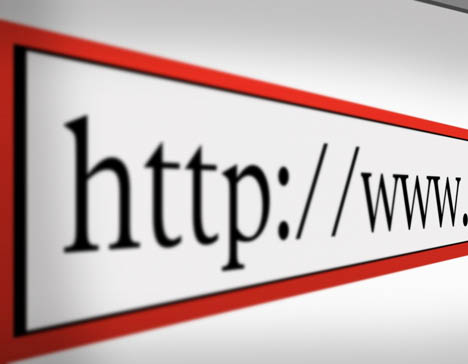 So you are starting a new venture and planning to have an internet presence.  You know you need a website to market and provide information about your business. But you have no idea of how to go about starting a website. Don't worry we are here to help you.
Registering the Domain Name
The first thing to do is create a domain name – a unique name associated with the website. There are several websites where you can register your domain name. Apptivo is one of them. If the domain name you want is not claimed yet, you can use it for a nominal fee. But if someone has already claimed your domain name, see whether it is for sale or not. You may have to pay an exorbitant amount if you want it badly. Make sure the domain name is simple, unique and easy to remember. The name should have a connection with your business.
Finding a Good Web Hosting Service
Next you will need a web hosting service to store your website. Make sure the service provider is a reliable one. You should inquire about the quality of the service from previous customers. Only if you are thoroughly satisfied should you select the website hosting service. The web site host should have firewalls and quality antivirus software that protect your website from malicious attacks. Don't forget protection against spamming too.
Programming for the Website
You can either create your own website or hire a professional to do the same. There are many programming books and online tutorials available to build a website from scratch. The amount of programming required depends on the complexity of the website. If you just want to display images and text, then programming is quite simple. However, if you are planning to have the feature of financial transactions, you will need to have an e-commerce software which will require layers of security and encryption required. A simple front-end with good user interface is needed. The database should be well organized, large enough to retrieve data fast.
Never lose potential sales using Apptivo's Opportunities App
Website Content
Next your website needs content. You can hire professional web content writers to write original content for your website. Be careful of avoiding plagiarism as you may be sued for a substantial sum if you copy other people's original work.
Search Engine Optimization
There is no use if your website doesn't come at the top of search results. You need to hire a search engine optimization (SEO) expert who will tell you which keywords to put in your website so that it comes in the top of search engine results.
Website Appearance and Design
Finally, your website should be well designed and pleasing to the eye. Depending upon your capability you can either do it yourself or hire a web designer. The website should be well organized and systematic. The person browsing it should get his target content quickly. When including images, they should be pleasing and impressive.
Are you planning to set up your own website? Hope these pointers will guide you to it.
No related posts.