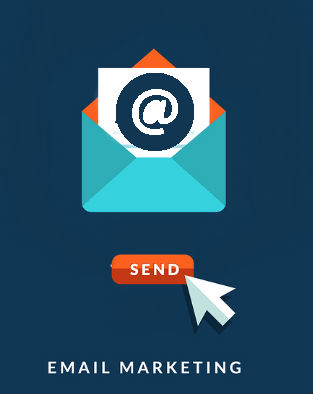 The digital marketing toolkit has numerous tools including email marketing. Whether you are a startup or an established small business, its suggested that you consider kick starting your digital marketing strategies with email marketing. The reasons being it is affordable, effective and easy to do.
By including email marketing in your marketing strategy, you can reach out to the existing customers and new prospects. Also, if some of your old customers have fallen out of your grid, you can strategize customized emails to grab their attention and bring them back into your net. As per a study conducted by Direct Marketing Association, email marketing will return approximately $40 for every $1 a small business spends. This is considered to be one of the reasons why email marketing should be incorporated with the marketing strategies. Here are some of the ways email marketing can help your business.
Leverage email marketing to boost sales
Boost Sales via email marketing- A small business can share valuable information regarding its services/products through emails. There are different types of emails that a business can send to its prospects or customers. The most common ones include


Promotional email- These emails are not just the emails that offer discounts on the products/services. It can also offer perks such as free product trial or shipping. Promotional emails can entice the customers and lure them into buying your products/services.
New arrival email- This is also an important email marketing strategy. Here you can let your customers know about the latest products or services in offering. There is nothing like it if there a link in the email that takes the customer to the eCommerce page if they want to make an instant purchase.

Its suggested that a business should have a stockpile of emails in its database that can be customized as per the preferences of a customer. Relevant emails bring the customers closer to the business. By answering their queries and clarifying their doubts a business can build a long-lasting relationship known as loyalty.

Emails remind the customers of the business- Regular and well worded contents are constant reminders of the products/services of a business and it will remain on the top of the mind of the customers/prospects. Emails are constant reminders of what the business does and it offers. There are several business emails that help to keep in touch with the customers. Some of them are as follows

E-Newsletter- A company's newsletter updates the customer about its business progress. It can talk about the new products/services that are introduced, the upcoming events, the employees and the team behind an achievement, product tips and industry specific news.
A Greeting/holiday email- Sending the customers a holiday email will let them know that they are always valued by the firm. If Christmas/New Year is around the corner, a Merry X'mas or Happy New Year email will do wonders to the customer relationship. Similarly, a colorful email with appropriate contents to celebrate Fourth of July is also good one. A business can also send a non-traditional holiday messages. Here, if there are some discounts or clearance sale then they can also be added. Sending a discount coupon or a voucher email for an anniversary will also enhance the relationship between the customer and the business. Holiday is an apt occasion to reach out to the prospects and customers.

Email marketing creates loyal customers- A good email marketing campaign builds long lasting customer relationship. Businesses want loyal customers who come back to them over and over again. By reaching out to the customers at least once a month with new products or services, with good deals encourages them to make another purchase. There are several types of emails that take the business to the next level by bringing back the customers into the company's sales cycle. Here are a few examples of the kind of emails that a business can use to lure the customers to connect with company.


Reorder emails- If there is a consistent demand for a company's product /service in the market, then the business should send a reminder email in form of reorder emails. It's a wonderful way to remind the loyal customers that it's time to buy again. No doubt it requires a certain amount of tracking. For which it is suggested that the business integrate CRM software with the existing system. The right kind of CRM such as Apptivo's CRM can help the user to keep track, monitor as well as send business emails.
We miss you emails- A small business should contemplated sending "We miss you" emails to those customers who have fallen off the company's sales cycle. Including a discount will help to entice the customer to buy the product.

Small businesses should use emails to establish authority- The content of the emails should contain useful information, i.e. information that adds value to the customer's knowledge base. A business should frame creative emails to showcase its knowledge about the industry without bragging. The emails that contain valuable information is shared and it's similar to word of mouth publicity. If the content of the email provides useful tips to the customer regarding how to use the product or care for the product, it is likely that customer will get back again into the sales cycle of the company.
A small business can nurture relationships through creative and fun filled emails. It's sort of virtual handshake between the business and the customer. It's a beginning of a conversation, courting new prospects and engaging with the loyal customers. A business builds relationships by sending a welcome email, subsequently nurturing emails to lure them into the company's sales cycle. To send timely emails to the prospects, new and loyal customers a small business need to implement a right CRM that help the sales and marketing team in tandem.
Related posts: