To make your brick 'n' mortar or an e-commerce small business a success you need to have a set of tools that will help you access your data from anywhere and at any time. When you are starting small you would be wary of the various expenses that are likely to be incurred and this makes you reluctant to try out any of the online business tools. Sadly, many small and mid-sized entrepreneurs, are even today, not aware of the tons of highly rated as well as inexpensive online business tools that can help them propel their business and make their life easier.
CRM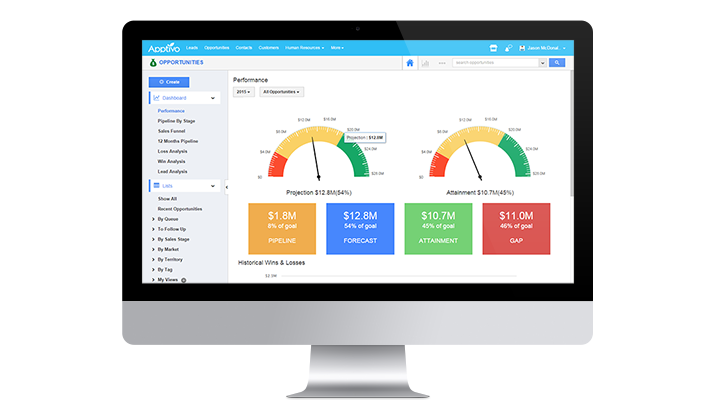 If you want to get a bird's eye view of your sales cycle, marketing campaigns, the health of the sales funnel, spot your opportunities, identify trends at an affordable cost while maintaining the details and all the important information pertaining to the regular and loyal customers as well as that of potential customers. Consider integrating Apptivo's CRM Software.
It received PCMag.com Editor's Choice for its amazing features and tools made available at an affordable price. Some of its features include
Sales pipeline- Here you can see a visual pipeline of all prospects, closing deals and closed deals.
Conversions- Redundancy of data of the customers can be avoided. You can enter the quotes, projects and more using Apptivo's CRM.
Capture web leads- Seamless integration with WordPress or developer API to capture new web leads from those who visit your website.
You can also access your CRM tools from mobile devices. This is important as your employees who are on the field can update the data in the real time.
Online invoicing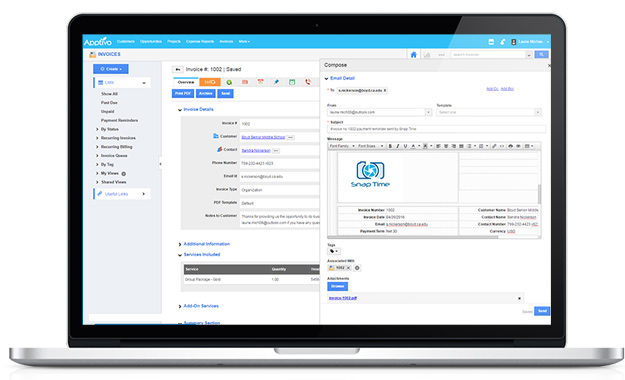 Want to get paid on time. Integrate online billing software with your existing system. Choose an online software that can be accessible through either Android and iPhone devices. You can store the entire details of the customers and it takes less than a minute to create a professional invoice and email it. Choose an invoicing software that has multiple payment gateway options.
Expense management online tool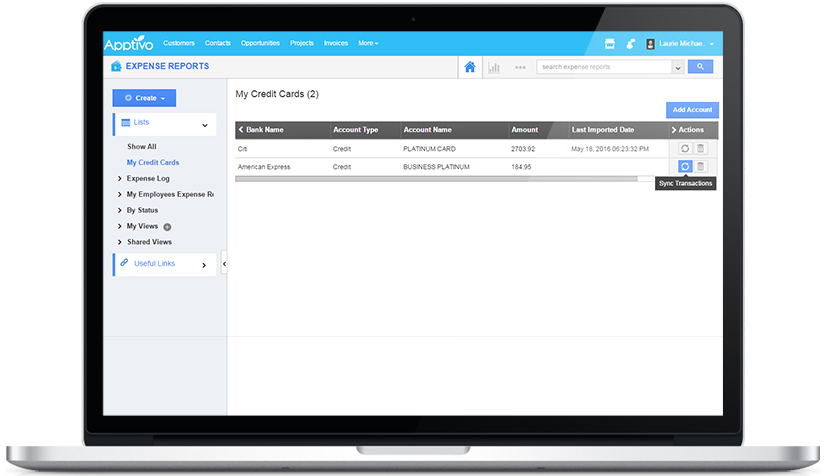 This is important for those businesses where the marketing and sales personnel has to be frequently on the move. When its integrated with the existing systems, it can be accessed on mobile devices such as iPhone, iPad or Android devices. Using either of these devices, the employees can capture the photos of the receipts and capture expenses on the go. They can submit the receipts real time for approval and get reimbursed as it will be integrated with their bank account or credit card. If you even plan to globalize your business, you would need an expense report software that includes currencies of all the nations of the world.
Project management software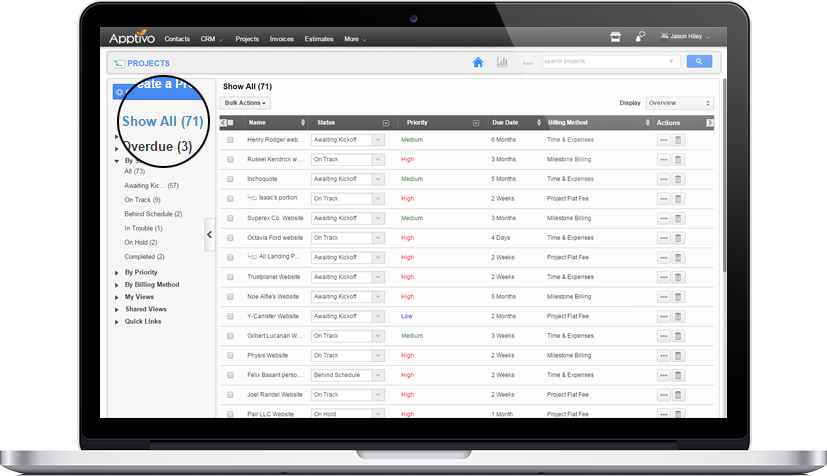 If you take up project based work then online project management software solution will keep track of not only the tasks but also the email, files and so on. To quickly get the gist of the project schedule, find the problematic area and take immediate action, Gantt Chart creates interactive chart. There are many re-usable templates that will help you launch new projects with ease. The integrated project billing, time tracking and timesheets are some of the features of reputed online project management software.
The above mentioned tools would help you to run your business with ease and at affordable cost. The basic package is literally free and for the premium packages you would be charged a nominal fee and you can pay as per your usage.
Related posts: