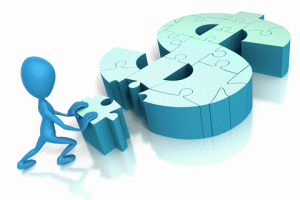 If you are planning to start a small/medium business or pump money into your business, you need to look out for small business loans. When the economy is in a crisis, lending institutions are reluctant to sanction loans and if they do, it comes with a lot of terms and conditions. However your market plans and expansion of your business depends on the funds you have. When the country is going through the worst financial crisis, it may not be that easy to acquire bank loans.
There are many reasons why the banks and other financial institutions are curtailing their loan activities. Many banks may already have troubled loans and because of this, they are hesitant to lend to any business that may carry risks. Another noteworthy reason is that there is a liquidity crunch. Due to the economic slowdown, many small businesses are crimping their demand for bank loans. When such is the case, the banks are unable to sell their loans to credit worthy business houses and therefore, they are not making enough to lend money to you and me. However, your market plans and expansion of your business all depends on the funds you acquire through small business loans. Here are a few steps that you need to take to improve your chances of getting a bank loan at reasonable rates of interest.
Want a FREE Project Management tool? Check out Apptivo's Project Management
Establish a good working relationship with your bank - Before you approach your bank for a loan, it would be productive if you have a good relationship with the bank manager and concerned staff. It is always better to meet your banker in person than speak to him over the phone. In between, you can also tell them about your future plans and also let know how well your business is doing currently. Remember, the bankers are not interested in knowing how the business did in the past. They want to know the present track record and the possibilities of the business making profit in the future. Nurturing ties with your bank will help you acquire a loan without any hassles.
Show proof of profit – If your business is already an established one, you must be ready to show evidence of cash flow or any kind of proof that it will make profits soon. Experts opine that loans based on assets are the thing of the past and today lending is based basically on profit performance and cash flow. Remember, the loans are easier to get if the banker has confidence in the success of your business when there is an economic slowdown.
Approach many lending institutions – If the bank with which you deal with is not ready to provide loans, don't be disheartened. Approach other banks and lending institutions. There will be at least one bank who would be interested in your business. It would be wise to approach the banks that lend to businesses similar to that of yours. Check out the lending habits of the banks before you approach them because you will not lose any time.
Ask for lendable loans – At the time of economic crisis, it is better you show flexibility in the loan amount that you want. However, do not settle for a loan amount that will not make any impact on your business. Also, check out whether the bank is willing to lend you on the basis of collaterals or third party guarantee.
Look out for government small business loans – Small Business Administration (SBA) is a government agency which interacts with various lending institutions to provide loans to new entrepreneurs and also to established businesses at low interest rates. The SBA gives loans up to $2 million and at time and as high as $4 million for selective industries. Eric Zarnikow, SBA's associate administrator for capital access, says "The SBA represents a great opportunity to get capital for small businesses."
When there is a slump in the economy, small business owners need to work harder to get regular or other banks to notice them. Once your bank is convinced about your future plans and satisfied with your balance sheet, they will not hesitate to open a lending hand.
No related posts.