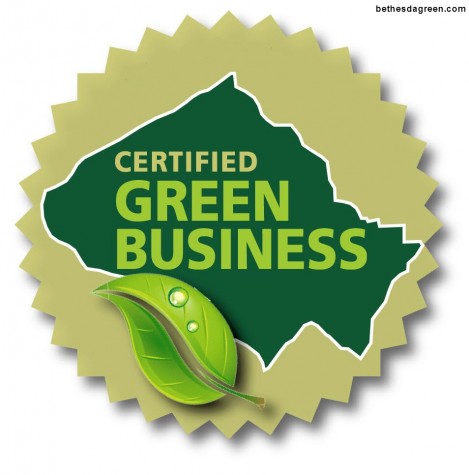 "I think the environment should be put in the category of our national security. Defense of our resources is just as important as defense abroad. Otherwise what is there to defend?" – Robert Redford (American Actor, Businessman and Environmentalist)
As per the report from a survey conducted by the U.N. Global Compact, "In spite of the rising competition and technological change, many small business owners and corporates are committed to the principles of sustainability." The report says that strengthening brand trust and reputation building are considered to be the substantial motivation factors behind the sustainability issues. Green Business Certification enables the business to enhance its brand, attract LOHAS (Lifestyles of Health and Sustainability) consumers,recognizes you as the preferred vendor in green supply chains and also builds credibility with stake holders and investors.

Green Certification Types
Before applying for green business certification, you, as a small business owner need to understand that there are three basic types of certifications. As an entrepreneur, it is up to you to choose the green certification that you feel is required for your business to go green.
1. Green Business Certification– Here, the focus is more on how you run the business. It looks at various aspects of the business including the sustainable practices of a business such as waste management, recycling, community service and so on. Green Business Certification certifies your business as an environmental-friendly organization. One of the agencies which issue this certification is Green Business Bureau. The Green Business Certification agencies give you advice to develop the green strategy and the required information on how to move your enterprise towards an environment-friendly and eco-labelled business. Once the third-party agency is satisfied with your green business strategy and your business practices, they will issue the certification. They will provide you with a certification stamp that can be used in your publications and letter heads.
2. Green Building Certification- This certification is issued when you plan to­­­­ renovate the office premises. A renowned organization that issues the Green Construction Certification is LEED (Leadership in Energy and EnvironmentalDesign). LEED is a sub-group of the U.S Department of Energy that rates the building eco-friendliness before issuing the green certificate. When you want your building to be green certified, ask your interior designers to use energy saving and
cost-effective appliances and fixtures. Construction practices such as waste management, storm water management and also the proximity of the building to public transportation is also taken into account for the green certification of your business premise.
3. Green Product Certification – This certificate is issued to the product and not to company, institution or individual. It is a seal given to the product that your business produces. The organization that certifies the product will look into the various manufacturing steps/ process of product, the raw materials used, the packaging and also management of the waste that is produced. It is the third-party that certifies your products as eco-friendly, which will take into account the life cycle of the product. The seal or the stamp that the certifying organization gives speaks volume about your product.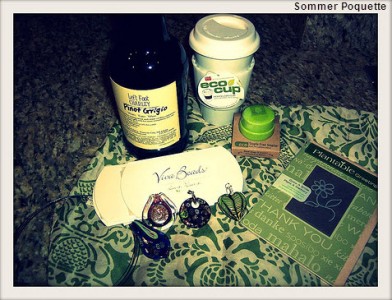 What to look out for while choosing the Green Certification for your Small Business?
Whether you are planning to approach Green Seal, Inc., Green Profit Solutions or Green Business Bureau, there are certain things that you need to look out for. Remember that sustainability should be specific, measurable and reviewed and updated from time to time. Here are a few things that you need to consider while selecting a Green Business Certification.
• Transparency – Once you have decided go Green, you need to choose your certifying agency very carefully. Make a back ground check to find out when this organization was founded, its experience and also its business principles. Also see if the certifying organization falls under the norms of National or International Standards such as ISO, ANSI, GRI(Global Reporting Initiative). You should also clarify your doubts on the certification programs, standards, processes and costs.
• Standardization – The performance indicators should not be vague or open to interpretation. They should be specific and measurable. For Instance, "adjust thermostat after the normal business hours", is a vague statement. The program should specifically mention the correct temperature for the various space usages.Remember, it should never be left to your imagination. Look out for an agency that follows the government norms. EPA is one such agency.
• Look out for Measurable Improvements – Choose a program from an agency where the standards and developments are measurable. For instance, if you follow their guidelines you should be able to keep track of the cost savings and also the environment benefits of saving the natural resources. When you are able to measure the cost savings, your firm is likely to have a better chance of sustainability.
• Review, Audit and Verification – Once your firm starts implementing the process mentioned in the Green Certification process, the certifying agency must conduct regular audits and give a status report of your accomplishments.This will increase the value of your certification because you can make the amendments where ever it is required. However, there are firms such as Green Seals which do not give assistance in the certification process. Therefore, ensure to choose a company which is there to guide through the steps of certification.Make a comparative study between the various agencies before you choose your certification program.
• Choose a Program which Propagates Brand Recognition – Be wise enough to choose a firm which provides additional brand recognition opportunities. If you are able to leverage the green certified logos in your marketing strategies it will help to propel your business to greater heights.
You also need to keep in mind the relevancy of the certification to your business and business size. You can also ask the agency to show you the list of existing members/clients. Regular re-audits will ensure that you are keeping up with the required standards and always working towards the sustainability of the scarce resources.
If you have not applied for the Green Certification, put it down on your high priority list in the year 2012. Remember it adds to the brand appeal of your goods and services.
Tell us more about the Green Certification your business has received. We welcome your comments and feedback.
No related posts.