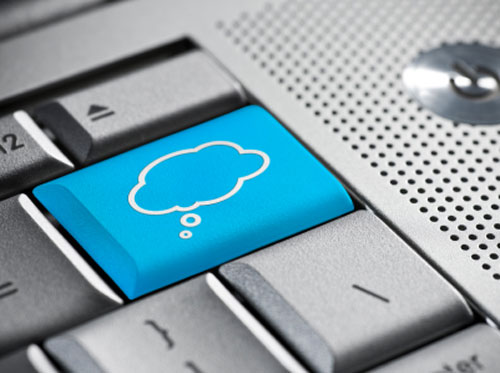 Cloud computing is in full swing nowadays. It is the state-of-the-art technology that is immensely useful to all sized businesses.  There is a popular misconception that cloud computing is not suitable for small businesses. However, this is not the case. We examine the various advantages and benefits which cloud computing offers to small businesses.
The Pros of Cloud Computing
Cloud computing reduces the software and hardware computing expenses for small businesses. Power bills are significantly reduced as are the charges for upgrading and maintaining hardware. This also simplifies collaboration with clients and workers remotely. The software and services offered by the cloud providers are upgraded with the current array of functionality.
Role of Cloud Computing in the Realm of Small Businesses
Document collaboration which incorporates CRM, HRM, finance, and accounting, could all be stored in the cloud helping small businesses. Apptivo offers the Documents App to upload documents, contracts, product specs or just about any other file. Cloud computing boosts the agility of small businesses. As cloud services can be scaled up or down, small enterprises can take advantage of the application and storage infrastructure of the cloud.
Cloud computing offers virtually unlimited storage space for your business. Services will backup your information and store it in various locations. Thus, if one server goes down, all data will be restored back to normal since the data was stored somewhere else.
Free Document Sharing made easy through Apptivo.
Cloud computing reduces cost. It does away with the requirement for excessive labor, storage, hardware and printing. One does not have to purchase software again when a new employee joins an organization.
Cloud computing encrypts the data to prevent it from being stolen, and thus, is a secure viable service. It enables you to access your data anytime, anywhere. Your data is always available online, as long as you have internet connection.
This technology enables small businesses to leverage and use technology, which had earlier only been in companies with huge software resources. The advantage of the cloud is that small businesses can start with virtually no capital investment and grow software resources at the same speed of the business growth.
Small businesses that have employees in different geographic locations can collaborate using cloud computing, which enhances employee and organizational productivity. Apptivo's Project Management Software promotes collaboration between various work groups located in remote locations.
Small businesses are freed from the burden of managing software and can better focus on the core of the business. This technology makes it more convenient and accessible to store information. In brief, cloud computing is an advantage to small businesses in many ways.
Related posts: