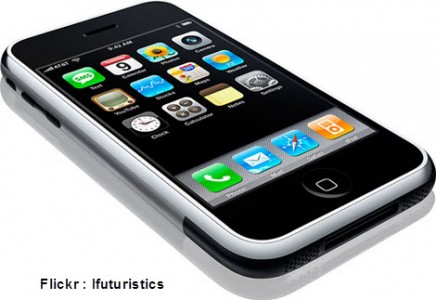 Times have changed and it is important to keep pace with the latest developments. This is more applicable to technology adoption among small/medium businesses, who, in order to succeed, have to keep pace with the latest Internet technologies. Businesses, whether small, medium or large, are becoming more mobile and it has become important for business owners and freelancers to take advantage of the applications available for mobile devices. If you want to increase the productivity of your business and remain competitive, you need to have mobile applications that will help you conduct business as though you were in office. Let's take a look at how mobile apps can help boost your business.

• Use Mobile Apps to brand your business – Branding is an important aspect of any type of business. Ask your application developer to include your business logo of the app window. You can also have the mission and vision statement of your business displayed prominently. This will ensure that the users of the application will know about your company and the products/services the company deals with.
• You can access your files and folders while on move - If you have to make frequent business travels, it is wise to synchronize your smart phone with your desktop. This will enable you to retrieve the required documents, task lists and the calendars. Synchronizing your smart phone with the database will enable you to manage your customers better. There are CRM apps for mobile devices which will make it easy for you to link calls, emails and to keep in constant touch with your customers when you are outside your office.
• Mobile Apps makes it easy to process payments – For the freelancers, who work from anywhere at anytime, and those who sell goods/services without a traditional storefront, smart phones will make it easy to process the bills and invoices. They can process their debit/credit card payments from their mobile device directly and send it to their clients in no time. Using a portable printer, you can also get the printout of receipt.
• Monitor billable time - Installing apps which will report and track the duration of emails or calls, and also automatically assigning the client and project code will enable you to bill your client.
• Mobile Apps help to keep in touch with your customers/clients - The success of your business depends on your customers. Therefore it is always a good idea to keep in constant touch with them either through emails or mailers. When you send a seasonal greetings or birthday wishes from your mobile apps, he/she will know-that you care about him/her. Whenever you send him regular updates of your products and services, he/she will realize that you care for his/her experience with the application. In the long run, the customer will be your loyal client.
• Helps in data collection – There are a wide range of industry specific survey forms available for mobile applications. As a small business owner, if you want to conduct a business survey, you can ask your employee to collect the accurate data by filling out the forms in their mobile devices. There are forms which will even allow you to add photos and geographic location of the information. Once the data is collected, it can be emailed to the department concerned from the mobile device.
Remember that the world has become one small global village and the economy we live in is an "anywhere economy". In this type of economy, the smart phones help in increasing the productivity of your business because of the flexible web access.Mobile devices and its applications are here to stay. Therefore make use of this technology to propel your business ahead.

Share your success story on how Mobile Apps helped your business grow.  We look forward to your valuable comments and feedback.

No related posts.