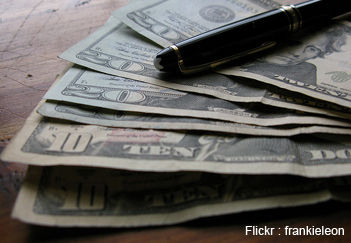 Friends, 2011 is coming to an end.  For business owners, it's time to take stock of their success and failures, finances, and plan for the coming year.
When we say finances, what better joy can it bring when you save money in your business? In a series of posts, we bring you success stories of various start-ups and small businesses on how they saved money in 2011 and looking ahead into 2012.
FREE Time Tracking software at your fingertips.
Today, let's hear how an international art and design business 'musee-solomon', located north of Austin,Texas, made substantial savings.
"The economic challenges of the past few years have required that we manage our money to achieve the best value at all levels," says Beverly Solomon, Creative Director for musee-solomon.

Beverly tells us how they planned to save money –
1. We buy for the business like a cost-conscious family would make purchases — we look for value, we use discounts, sales, coupons, etc.
2. When there are tremendous sales going on, we stock up on items that we knew we will need over time. Of course you cannot buy supplies that will lose their effectiveness over time, but where else can you put your money and get returns (a penny saved is a penny earned) of 20-70 percent? It is crazy to put money in the bank at 1% interest when you can buy bargains at amazing prices.
3. We buy from distressed sellers. Since we deal in art and fine decor, we are buying from individuals and from other businesses. People/businesses with cash flow problems often sell art, furniture, fine carpets, etc. at pennies on the dollar. We have weathered past economic downturns and have made great purchases which always have resulted in profits as the economy turns around.
4. While on the subject of buying bargains, we always look to upgrade. There have been such amazing sales on technology that we have upgraded where we can afford to do so.
5. Over the years, we have done the energy saving upgrades that are now paying off. Being aware of energy use and saving is always a good policy.
To summarize, over the years, we have learned that when we are making money to save money for downturns like the one the nation is now suffering through. We have learned that for those with some money to spend, there are bargains and opportunities at every level. While we do everything that we can to save money, we are also taking advantage of the opportunities provided.
If you are a small business owner, feel free to share with us how you saved money in 2011.We look forward to your valuable comments and feedback.
No related posts.