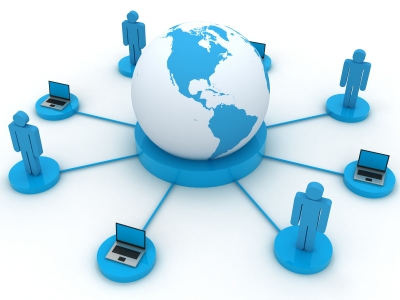 "The increasing reliance on systems by businesses of all sizes is driving fundamental changes in the way business software is being provided to the SME sector. No traditional software application is immune to web-based competition, so it stands to reason that adopting web application technologies and business practices are an area that local vendors and customers are continuing to adopt." – Ivan Epstein (CEO, Softline)
Small and medium business owners are exploring the advantages of internet technologies, streamlining their business process, harnessing a virtual workforce and having direct interactions with their customers. Here we have put together a list of how small business owners can benefit from web-based applications.
You can cut expenses and increase your profit margins - It goes without saying that business owners are always looking for ways to save money. One way to cut expenses is to transfer business documents and other information to the cloud. When you transfer your information over to a web-based application, you can do away with the IT team and other networking devices and equipment. All you have to do is decide on a cloud computing host that suits your needs and budget.
System Maintenance and update is taken care of by the clouding computing vendors – Once you transfer your business to a web-based application, you can do away with the expenses for annual maintenance and update of your servers. This will be done by SaaS (Software as a Service) providers. Another point to note is that cloud computing applications need to be upgraded and updated less frequently.
Different privilege levels – As a small business owner, you can set different permission levels on company documents and data for various levels of employees. You can also add and automate various tasks such as meeting reminders and sending emails.
Web-based applications saves time – Traditional tools require extensive training with your employees. Applications on the cloud are easy to use and employees can access documents and required information with little or no training at all.
Anytime anywhere accessibility – Web-based applications can be accessed from anywhere at any time, provided you have internet connection and a web browser. Information can be accessed through mobile devices such as tablets and smart phones. Working on a web-based application increases the mobility for business owners, which in turn, will increase the day to day productivity of their businesses.
You can customize your applications – Another advantage of web-based applications is that you can customize the various modules of your application on the cloud to suit the requirements of your business.
Web applications will increase the scalability of your business and help make collaboration easier. Some SaaS technology will allow you to integrate your social network features such as instant messaging into your business. There are many online applications that you can choose from to boost the performance of your business.
No related posts.