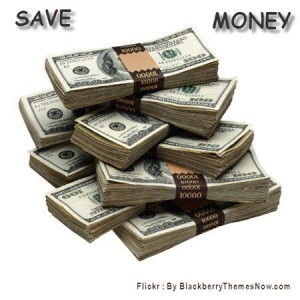 As a small business owner, every penny you save means a lot. Small business owners across industries have made wise savings by adopting various methods to cut costs this year.
When LaShonda Rahming launched a new collaboration platform 'All About Collaboration' in March this year, he used resources from all over the world using a platform called odesk that can be found at www.odesk.com.This service is very similar to elance.com where freelancers are registered and businesses looking for talent. He has also co-authored a book 'The next big thing', that was among the best sellers on Amazon."I used them for everything from my intro and outro for my video trailers, to book covers for my collaboration books, graphic work, and joomla web design. They saved me so much money and continue to do so. I plan on using them for my upcoming initiatives and have found great talent that I try to reuse," said Rahming.
FREE Time Tracking software at your fingertips.
Zaria & Bella's, a small gifts and collectibles shop in Downtown Schenectady, NY, saved a lot on buying from local shops instead of big stores, used local flyers and social media for advertisement.
"When we decided to open Zaria & Bella's, we had decided that in order to survive the economic side of the business, we would have to build, beg and borrow all our display cases, cash wraps and wall units. What we could not build ourselves we bought local for two reasons. First, we wanted only to support local small business in our community and limit all purchases through large box stores and second we knew buying close to home meant we could always get help if something went wrong with a purchase. In one case, we saved 30 percent in buying our wall units from a local dealer who had them in stock, and when we could not use them he accepted them back at full value and minimal pick up fee. We would have otherwise been stuck with them or had to deal with deliver charges and return charges from any other company," says Lance Dzintars, Member – Zaria & Bella's LLC.

"To reduce advertising costs, we used local flyers, social media and blogs while limiting our pay for click costs and by limiting the amount of sites used. We use whatever we can out of our home, and daily we view what our customer base is looking for to cater specialty items towards them. Otherwise, we offer online purchases, with store pick up, and we reuse all packing and shipment to limit our expense," adds Dzintars.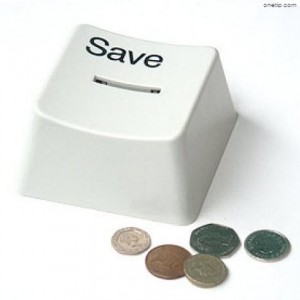 Chris Rovin and his co-founder saved money for their company we-search.org by doing all of their web design. "Neither of us comes from a programming/technical background, so we were very hesitant to do all of the work ourselves. After receiving a number of quotes for a site in the $5,000 to $25,000 range, we decided to save some money and get a site together," said Chris Rovin.
"With a little Googling, we were able to get a functional site together using WordPress. Many small business owners might be surprised how easy it is to get a pretty good site together. We ended up saving the company thousands while learning a ton about web design — a very valuable skill these days," he added.
Small business Jimmy Beans Wool, a leading online knitting and crocheting store that ships 300-500 orders per day, saved money in 2011 by re-purposing its dually- purposing and everyday materials to act as marketing collateraland by buying in bulk.
"Jimmy Beans created and purchased in bulk mailers/packaging that include a knitting pattern on the outside, which acts as take-home/extra for the customer that is actually of use to them and also draws attention to the company's unique offering for every person that sees the package during its journey to reach the customer. By dually-purposing the packaging and letting it be the marketer, Jimmy Beans saved on its traditional marketing expenses. As an additional perk, Jimmy Beans increased brand awareness and made customers very happy," says Kaity Ocean of Jimmy Beans Wool.
Looking at the experiences shared by small business owners in this post on how they saved money this year, I am sure there are many of you, who have saved money in unimaginable ways. Feel free to write to us and share your experiences.
We welcome your valuable comments and feedback.
No related posts.